Sunday, 30 March 2014

Nā te werawera o te tinana me te waewae rara, me kimi he kōrero, a ka mārama.
From the energy of the body and the pounding of the feet, this enables us to find a story, from this we find clarity.
This week's whakatāuki is explained by Moss Patterson nō Ngāti Tūwharetoa.
Moss Patterson; Kelly Nash and Zoe Williams have their different roles when it comes to producing works for Atamira  Dance Company there's the choreography for starters, set layout, costume design and promotion. Moko is this year's first production for the company and debuts on April 10th. They each talk about their roles with Atamira and the concept of interpreting moko through dance, with Justine Murray.


Kelly Nash, Moss Patterson and Zoe Williams of Atamira Dance Company. Photo supplied by Atamira. All images are by Lewis Mulatero.
Haka exponent, composer and singer Robert Ruha nō Te whanau a Apanui, Ngāti Pōrou, has spent the past decade tutoring and writing songs for east coast Kapahaka group Te Whānau ā Apanui. It's a role that he's comfortable with, so in the process of going solo with the launch of his debut EP Tiki tapu, it was a little daunting not to have his 40 strong-group behind him. Robert talks about Tiki tapu with Justine Murray and explains why here is no real difference between writing for kapahaka and a mass audience.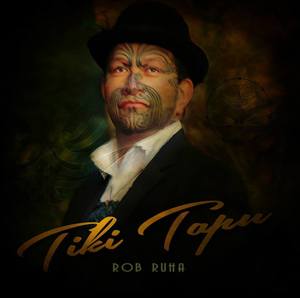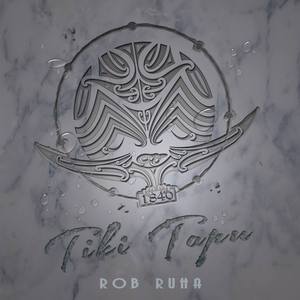 Robert Ruha and the cover of this EP Tiki tapu. Images supplied by Darylene Rogers.
In an archival recording from 1996 Libby Hakaraia interviewed film maker Merata Mita (1942 – 2010) and in a flashback to 1983 we're at the premiere of the movie, Utu.
Waiata featured:    'Ocean' performed by Peter Hobbs (2014); 'Waka' performed by Che Fu from the album 2B Spacific (1998); 'Tiki tapu' and 'Pōnga Rā' performed by Robert Ruha from the EP Tiki tapu (2014).