Sunday, 2 December 2012

5:00 PM.Justine Murray visits Te Pu Harakeke at Nga Hau e Wha o Papararangi Marae, Newlands, Wellington - a purpose built flax garden built earlier this year to support marae projects in the years to come… Read more Audio
"Maa te tokomaha, Ka kaa te ahi"
From the many, the fire will be kept burning
Earlier this year Nga Hau e Wha o Paparārangi Marae in Newlands, Wellington kicked off their longterm goal to restore, maintain and develop their surrounding native bush by planting He Pu Harakeke, a flax garden that will be harvested in years to come and used for local weaving projects. Justine Murray spends a morning with project manager Bill Rawiri, Marae committee member Amanda Dobson and weaver, Rita Baker to find out the intricacies required when growing He Pu Harakeke.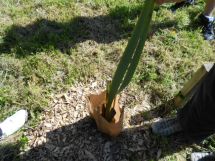 Left: Bill Rawiri and the Pu Harakeke. Right: Harakeke.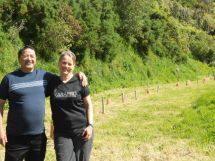 Left: Horokiwi, Wellington. Right: Bill Rawiri and weaver, Rita Baker.
Pineamine Taiapa (1901- 1972) was 16 years old when he became interested in mahi whakairo which lasted his whole lifetime and is evidenced in the many whare he carved around the country. In 1968 Jessica Weddell interviewed him.   
If long term Housing New Zealand tenants are being moved on from their properties, where are they going, but more to the point why then, are new million dollar services being poured into the communities they've just left? Maraea Rakuraku accompanies Chantelle Brown on a drive-through Napier suburb, Maraenui that is peppered with empty housing lots and soon to be demolished properties.
This week's whakatāuki is explained by Amanda Dobson
Waiata featured:  Ship her to another world performed by Hollie Smith and Mara TK from the album Band of Brothers Vol 1 (2012), If I only had time performed by John Rowles from the album, The John Rowles Hits Collection(1996)