Sunday, 4 November 2012

6:10 PM.Moving between both Maori and Pakeha worlds has armed composer Jenny McLeod with a knowledge and respect of rhythm and sound that she has sought to incorporate into her work. In the process it's made… Read more Audio
"Ka kino to pounamu, he pounamu onamata"
Your greenstone is precious, it is from traditional times
This week's whakatāuki is explained by Karl Chitman nō Nga Puhi
Maraea Rakuraku discovers that Jenny McLeod's lifetime association with members of Ngāti Rangi Iwi has armed her with the confidence and desire to move freely within Te Ao Māori as well as her own Te Ao Pākehā (the Māori and Pakeha world).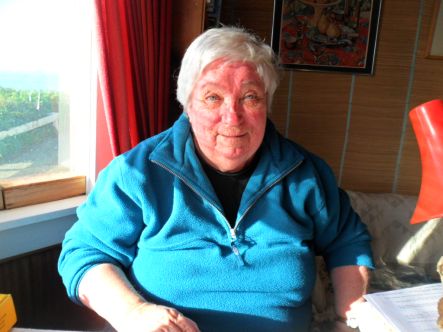 Jenny Mcleod at her home in Pukerua Bay, Wellington.
Rotorua Museum is currently showing The Object of the Portrait with artists who are mostly European. It has five sections including poi taniko (poi made of taniko); whakairo (carving), kakahu (cloaks);  hei tiki pounamu (hei tiki necklace) and mau taringa (ear adornments). Curator Karl Chitham walks Justine Murray through the exhibition.

Māori Woman by Edward Fristrom, Oil on Canvas. Image courtesy of Rotorua Museum.
This year has been the busiest so far for reggae band 1814; with a 30 venue tour in New Zealand and Australia until February 2013, and a third album to promote, it's easy to understand why. Patu Colbert has a chat to Justine about their schedule and the inspiration behind the album, Relax.
Waiata featured:  Irie, Daydream, The Prophet and Sunshine from the album Relax (2012), Morning Star from the album Jah Rydem (2008) performed by 1814