Sunday, 30 September 2012

4:00 PM.Over two thousand Maori in New Zealand identify as Maori-Indian, fitting then the first Maori Indian gathering at Tangatarua Marae, Rotorua (October 05-07, 2012) organised by the Hindu Council is… Read more Audio
Kāore he mutunga o te ako mai tou whanautanga mai tae noa ki te waa ka mate atu koe
There is no ending to learning
This week's whakatāuki is explained by Sophie Nock nō Ngāti Kahu
Raewyn Bhana is proudly Ngāpuhi and at a hui hosted in Te Arawa next week she'll be mixing with Māori Indian as she is also of Gujarati descent.  She talks with Maraea Rakuraku about her dual heritage and the first gathering of Māori Indian taking place at Tangatarua Māori, Waiariki Institute of Technology, Rotorua from 05 October – 07 October, 2012.   
Marlena Martin will represent Aotearoa at this year's Miss South Pacific in December in Pago Pago, American Samoa after being crowned Miss Aotearoa 2012 on September 15 at Napier's Tabard Theatre. Justine Murray is with this year's contestants backstage, pre-announcement.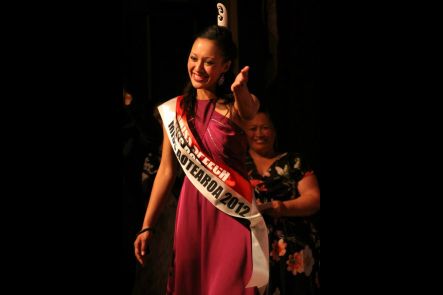 Miss Aotearoa 2012, Marleena Martin. Photo supplied by Lawrence Gullery ©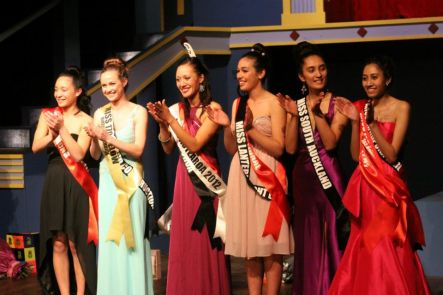 (L to R) – Hinemoana Huata-Cracknell, Breone Lay, Marlena Martin, Amelia Mufflat, Sarah Broderick and Esther-Jordan Muriwai (runner-up). Photo supplied by Lawrence Gullery ©
In an archival recording from 1973, Miraka Szaszy (1921-2001), former Māori Womens Welfare League's president discusses with Selwyn Muru both the difficulties and the rewards of being part of a group that advocates social issues affecting Māori. 
Waiata featured:  Calling you performed by Moana Maniapoto from the album Toru (2003), Pukaea performed by Hinewehi Mohi from the album Oceania (1999), Pūmau Te Aroha performed by Whirimako Black from the album Soul Sessions (2006).