Sunday, 8 July 2012

6:00 PM.Just what does it take to perform top level Kapahaka? For the South Taranaki group Aotea Utanganui, it means a lot of weekends at noho marae, fundraising and generally sleeping, walking and talking… Read more Audio
E rere e te huata Hopukia, E rere e te huata tomokia
When the huata spear flies grasp it, when the huata spear flies enter it
This week's Whakatāuki was explained by Toni Huata, Nō Ngati Kahungunu, Rongawhakaata, Lebanon
The Regional Kapahaka competitions have wound down around the country, and now those who qualified are readying themselves to perform at next year's National Kapahaka Competition, Te Matatini.  In May, Maraea Rakuraku spent a weekend with South Taranaki group, Aotea Utanganui as they geared up for the Aotea Regional Kapahaka competition, and got a first-hand experience of the hard work it takes to perform top level Kapahaka.
Nga Hau e wha o Paparārangi Marae, Wellington temporarily transformed itself into a tent city when it hosted a 12 hour evening tournament of Ki-o-rahi as part of their Matariki celebrations. Justine Murray went along to witness the resurging popularity of this traditional Māori sport.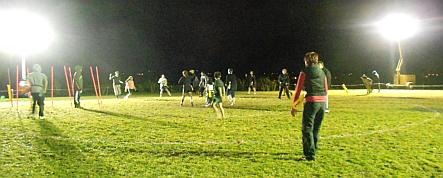 Ki o rahi at Nga Hau e wha o Paparārangi Marae, Newlands, Wellington.
Justine Murray chats with Toni Huata who is set to release her album Hopukia later this month.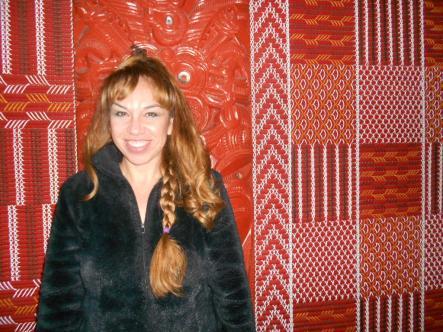 Toni Huata
Waiata featured:   Aotea Utanganui Kapa Haka Roopu (2012), Hopukia te tao; Aio; and Matariki performed by Toni Huata from the album Hopukia (2012), State of mind performed by Home Brew from the album Young Gifted and Broke (2012)