Sunday, 6 May 2012

6:00 PM.In Te Ahi Kaa Matiu Love of the 28th Maori Battalion D Company recalls the time he left Aotearoa for World War 2 when he was just 17 and his cultural experience of Italy. Justine Murray is in… Read more Audio
"Ko te tangata e ako ana i te kainga tau ana ki te marae"
A person who is taught at home will stand collected on the Marae.
This week's whakatāuki is explained by Ani Pahuru-Huriwai nō Ngāti Pōrou
Matiu Love Snr (1920s–2012) was 17 years old when he snuck off to enlist with the 28th Māori Battalion in the Second World War knowing full well his grandfather would never agree. He only had the courage to tell him, by phone when he was miles away in Freemantle, Australia. Love recounts this story and others to Maraea Rakuraku in a recording from the 2010, 28th Māori Battalion Reunion, Taupo.
Hākinakina Māori/ Māori sports and games are making a comeback and it's not just for young people either if a recent Kaumatua Hākinakina is anything to go by. Travelling from around the country they converged at Arena Manawatu for a fun-packed day of Takaro Māori where Justine Murray joins the action.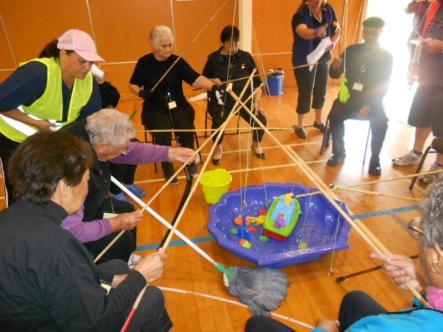 You may not know who Maggie Te Ahuia Kahu (1938–2012) is, but once you watch the music video of Poi E there she is, smiling and twirling that poi while belting out the first lines of the waiata. In an archival recording from 1988 Dalvanius Prime (1948–2002) analyses the success of the song and the development of Poi E the musical.
Waiata featured:          
'Poi e' performed by Patea Māori Club from the album Patea Māori Poi E (2000); 'I Need Your Love' performed by Golden Harvest from the album For Good:  An Eye for an Eye OST (2004)