Sunday, 10 July 2011

6:00 PM.In 1987 Chris Winitana was the tutor of the then newly set up Waiariki Polytechnic Maori Journalism course in Rotorua, one of his students in that intake was Maramena Roderick. Chris has gone to set… Read more Audio
"Hūtia te rito o te harakeke, kei hea te kōmako e ko?
Ki mai nei ki ahau, he aha te mea nui ki tēnei ao?
Māku e ki atu, he tangata he tangata he tangata."
If you were to pluck out the centre of the flax bush where would the bellbird sing?
If you were to ask me "what is the most important thing in the world"?
I would reply that it is people, people, people.
This weeks whakatauki was explained by Hinetaapora Short nō Ngāti Whakaue, Ngāti Porou
In 1987, Maramena Roderick was graduating from the Waiariki Polytechnic bi-cultural journalism course taught by Chris Winitana and Jon Stokes was in high school. They join Maraea Rakuraku in a panel discussion about the state of Māori journalism.
She beat the competition to win the coveted crown or in this case, cowboy hat. Justine Murray meets Hinetaapora "the milky bars are on me" Short and her whānau in Rotorua.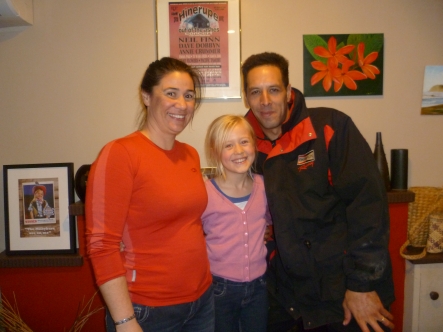 Nicky Douglas, Hinetaapora – aka the new Milky Bar kid – and Eric Short.
e-Books are ending the days of lugging paper books around in your bag which should be a relief for readers of the huge Dictionary of the New Zealand Biography – Nga Taumata Tangata Rau. Maraea Rakuraku talks about the value of the Māori language biographies and net natives with Basil Keane, director of Māori Digital Projects at the Ministry for Culture and Heritage.
Waiata featured:
Tutira Mai, Hoki Hoki, Me He Manurere, and Rona performed by Mount Cook Kapa Haka, Wellington recorded 06 July, 2011.