Sunday, 20 February 2011

6:06 PM.Maraea Rakuraku tours the exhibition Mana Takatapui Taera Tane. Audio
Due to Tuesday's earthquake in Christchurch and Radio New Zealand National's function as a civil defence lifeline utility, normal programming has been suspended.
20 o Hui Tanguru (February) 2011
Hūtia te rito o te harakeke. Kei hea te komako e ko? Ki mai nei ki ahau. He aha te mea nui ki tēnei ao? Māku e ki atu. He tangata, he tangata, he tangata.
If you were to pluck out the centre of the flax bush, where would the bellbird sing? If you were to ask me what is the most important thing in the world? I would reply that it is people, people, people.
This week's whakatāuki is explained by Selwyn Murupaenga nō Ngāti Kuri.
Takataapui culture is further explored in the art exhibition Mana Takataapui Taere Tane, at Wellington City Gallery. The artists, Fear Brampton, Tanu Gago, Richard Kereopa, Dan Taulapapa McMullin and Hoteera Riri highlight the stereotypes and labels associated with Takataapui culture in Aotearoa. Artists Hoteera Riri and Richard Kereopa show Maraea around the space and discuss their work and identities.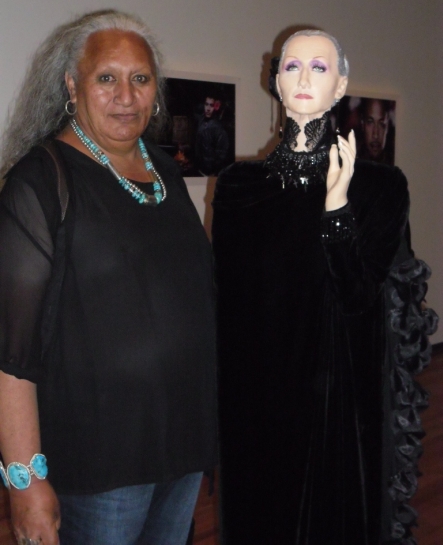 Hoteera Riri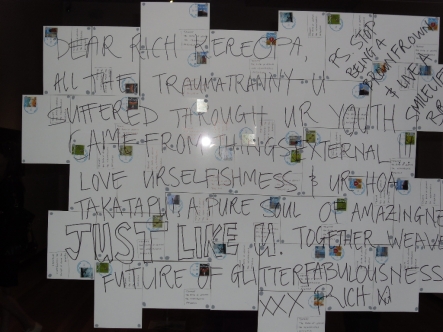 Richard Kereopa Artwork


Richard Kereopa
Around 1200 athletes are expected to attend the second Asia-Pacific Outgames next month in Wellington. The week-long event, which hosts athletes who are Lesbian, gay, bi-sexual or transgender will feature 16 sporting codes from tennis to lawn bowls. Justine Murray talks to Kevin Haunui from Te Pae Arahi, the Māori support group which is helping to organise the Outgames.
Maraea Rakuraku talks to Ngāti Kuri Kaumatua Selwyn Murupaenga, about his continued frustrations over the proposed Marine and Coastal Area (Takutai Moana) Bill and with the combined efforts of Kuia and Kaumatua in the Northland, a hikoi (protest) to parliament may eventuate.
Selwyn Murupaenga also appears in our archival recording from Nga Tāonga Kōrero, talking during the 1970s with Robert Clarke and Syd Jackson about Māori involvement in trade unions.
Waiata featured:

Rere Reta Rere Reta as performed by Ruia Aperahama for the album 12.24 Tekau ma rua Rua tekau ma wha (2008)