Sunday Morning for Sunday 11 May 2014
7:08 Politics, news, current affairs, sport
In this hour: Professor Andrew Geddis, electoral law specialist from the University of Otago, discusses the issue of political donations and we ask if the state should fund political parties. Elections hang on the independence question in New Caledonia; fast food workers in the US are planning to strike, and a young New Zealander is at the centre of the action; The New Zealand Olympic Committee needs more money to fund the team for the Rio Olympic Games; Wallace gets an update from the Badminton Horse Trials; and the grand final of the Eurovision Song Contest.
8:12 Insight Funding Therapy to Protect Children from Abuse
The number of people voluntarily referring themselves for therapy to prevent them from sexually abusing children is rising. But there are fears some people who pose a risk to children, and have asked for help, may have to be turned away because there's not enough funding to provide them with treatment.  In this Insight, reporter Lauren Baker speaks to people currently undergoing the therapy to find out what it involves, asks experts whether it works, and whether it's worth finding more resources to expand such programmes as part of the effort to protect children.
Produced by Philippa Tolley.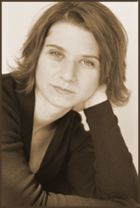 8:40 Ronlyn Domingue – Death Penalty
Wallace talks to Ronlyn Domingue, author of The Mapmaker's War, about her experiences as a writing coach for Feltus Taylor, who was executed by lethal injection at Louisiana State Penitentiary in 2000. 
9:06 Mediawatch
On Mediawatch this weekend: The downfall of one government minister – and what happened when another one singled out a political reporter. Also: Global exposure for Kim DotCom; how one bad word hurt a Top Gear career, and should European expats expect Eurovision on our screens each year?
Produced and presented by Colin Peacock and Jeremy Rose.
9:40 Wayne Brittenden's Counterpoint
In the light of new leads in the case of the mysterious murder of Swedish Prime Minister Olof Palme in 1986, Wayne looks at the heyday of Swedish social democracy, and the decline of Sweden's once independent, neutral and powerful voice in international peace and justice. Wallace follows up with Maj Britt Theorin, Palme's Ambassador for Disarmament.
10:06 Jang Jin-sung – Secrets of North Korea
Jang Jin-sung defected after having served as a counter-intelligence officer, and poet laureate, for North Korea's former dictator Kim Jong-il. In his memoir Dear Leader he gives insights into the workings of one of the world's most oppressive regimes, and he talks to Wallace about the fate of his country, and what drove him to reveal its secrets.
Jang Jin-sung is appearing at the Auckland Writers Festival on Friday May 16. His new book, Dear Leader (Random House) is published to coincide with his visit.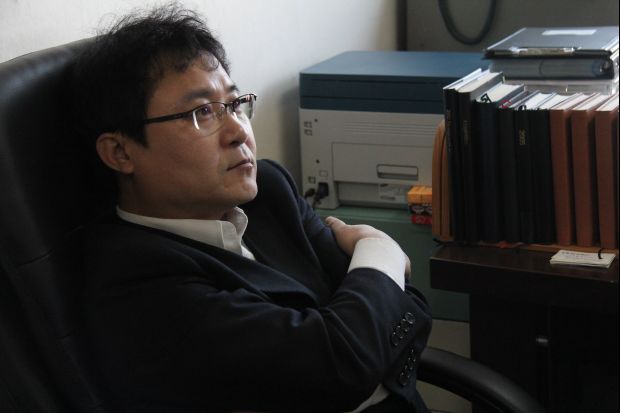 10:20 Dave Dobbyn with 'Dreams Lie Deeper'
Miners and their communities the world over are to be honoured in a concert in Wellington on Saturday night. Dave Dobbyn will join Wellington Young Voices, the Orpheus Choir and Wellington Brass Band to perform his song 'Dreams Lie Deeper', a tribute to the 29 miners who lost their lives in the Pike River disaster in 2010. We play this live performance of 'Dreams Lie Deeper'.
10:30 Adam Johnson – North Korean Love Story
The novel, The Orphan Master's Son, follows the story of a boy who is trained to be an assassin and a spy for North Korea. Adam lives in California and he says when discovered that most North Koreans can't tell their own story, he had a sense of mission to speak about the topic.
The Orphan Master's Son won The 2013 Pulitzer Prize for fiction. Adam Johnson teaches creative writing at Stanford University, and is at the Auckland Writers festival on May 16th.
10:50 Shona McCullagh and Michael Parmenter – Dance
We speak to two of New Zealand's most outstanding choreographers – Shona McCullagh and Michael Parmenter – about their collaboration for the New Zealand Dance Company's latest work – The Language of Living.
11:05 Down the List
Satire. Down the List is written by Dave Armstrong and produced by Adam Macaulay and Duncan Smith from the RNZ Drama Department.
11:12 Owen Marshall – Carnival Sky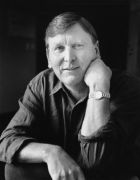 Owen Marshall is the author of more than 25 books. He was awarded the companion of the NZ order of Merit in 2012 for services to literature, and last year won the Prime Minister's Award for literary achievement in fiction. Owen has recently published his novel, Carnival Sky, (Random House) and talks to Wallace from Dunedin where he is attending the Dunedin Writers and Readers Festival.
11:35 Gary Numan – Electronica Legend
Eighties pop sensation Gary Numan is heading to New Zealand. The electronica legend has influenced a generation of musicians and his top 10 hits 'Are Friends Electric' and 'Cars' are still being listened to today. Wallace speaks to Gary about just where he got his name, his own musical influences and how he manages to stay relevant 34 years after his best selling hits.