Sunday Morning for Sunday 4 May 2014
7:08 Politics, news, current affairs, sport
Wallace is joined by Labour Leader, David Cunliffe, to talk about Kiwisaver policy, the resignation of Maurice Williamson and where the Labour Party is heading with the election just 20 weeks away. Also in this hour: Radio New Zealand International senior journalist Johnny Blades on the huge natural gas project that may transform Papua New Guinea; a human zoo exhibition in Norway; and Crusaders assistant coach Dave Hewett.
8:12 Insight Tax For the Future
Debate about the shape of New Zealand's  tax system is likely to be a prominent feature in this year's election, but should the way individuals and companies are taxed be revamped to meet future needs? Philippa Tolley explores whether the tax structure needs to change to accommodate the online nature of business and daily life, and if the tax system has a place in making society more equitable.
8:40 Disharmony in NZ Music Month
New Zealand Music Month kicked off again on Thursday with a 31-day celebration of homegrown talent. But one critic says we should ditch the annual promotion, saying it reduces New Zealand's musical voice and makes us look 'petty', 'lazy' and 'simple'. Music writer, reviewer and blogger Simon Sweetman talks to Wallace about why he thinks the promotion is no longer relevant. Wallace then talks to the chief executive of the New Zealand Music Commission, Cath Andersen.
9:06 Mediawatch
Mediawatch looks at the media getting the credit – and the blame – for the demise of legal highs. Also: A startling stuff-up from Australia, the 'human headline' commenting on our justice system, an American effort to revamp radio for the digital age, and papers picking bits and pieces out of pictures before publishing them.
Produced and presented by Colin Peacock and Jeremy Rose.
9:40 Wayne Brittenden's Counterpoint
In the light of Middle East envoy Tony Blair's recent keynote speech on why the region is important, Wayne takes a critical look at Blair's perspectives and the West's selective morality on human rights issues. Wallace follows up with Adam Coogle of Human Rights Watch.
10:06 Sexuality and Spirituality
Wallace gets a chance to have a conversation with Mike Hercock about 'A Different Conversation' – an event taking place in Wellington next week that will give church leaders, doctors, and mental health specialists a chance to talk about different understandings on sexuality and spirituality. Minister Mike Hercock is from the Surry Hills Baptist Church and is founder of the event. He has been the focus of much controversy, having marched in the Sydney Mardi Gras, being a supporter of marriage equality in Australia and founding a Baptist church in Sydney that calls a bar its home.
10:20 Everyday Sexism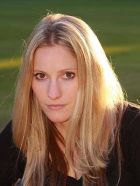 UK-born Laura Bates (pictured) is the founder of the Everyday Sexism project, a collection of over 10,000 women's daily experiences of gender inequality. She has just published a book called Every Day Sexism.
10:40 Dealing with Eating Disorders
Eating disorder support services are under pressure as the number of people seeking help has spiked in the past year, and one service says a shortage of specialists is a problem that needs to be looked at. Wallace is joined by the Eating Disorder Association of New Zealand chair, Nicki Wilson, to talk about the support her service provides, and then Mary, who is a member of Food Addicts in Recovery Anonymous, shares her story of her battle with food.
11:05 Down the List
Satire.
Down the List is written by Dave Armstrong and produced by Adam Macaulay and Duncan Smith from the RNZ Drama Department.
11:12 The Self and the Brain
New Zealand's first professor in neurosurgery, Dirk De Ridder, a Belgian neurosurgeon and brain researcher, was lured to NZ at the start of the year to head up the inaugural Neurological Foundation chair at the University of Otago Dunedin. His interests include dealing with pain, epilepsy, depression, schizophrenia, and tinnitus, as well as obsessive-compulsive disorders. But he is also fascinated by how the self is generated in the brain – things like out of body experiences, perception and phantom perception, and God.
11:30 Ferran Adria and El Bulli
Ferran Adria is probably best known for his restaurant El Bulli in Spain. Most often associated with molecular gastronomy, Ferran Adria changed the face of modern dining by taking ordinary dishes and transforming them into radically different tastes and textures. Every year, the restaurant would receive millions of reservation requests from diners all over the world. El Bulli became known as the World's Best Restaurant and Adria as one of the greatest chefs in the world.
Zara Potts spoke to Ferran Adria during his recent trip to Australia.
11:45 Colony on Mars
Auckland pre-school teacher Nicola Fahey hopes to be on her way to Mars. She has been short-listed from more than 200,000 people who applied to settle on the red planet as part of an entrepreneur's plan – called Mars One – to build a colony there by 2025. Wallace talks to Nicola, then to the president of the Mars Society New Zealand, Hari Mogosanu who has trained at the Mars Desert Research Station in Utah.
Hari Mogosanu is speaking at Wellington's Carter Observatory on Thursday, May 15, at 7pm, about what life on Mars would be like.carterobservatory@wmt.org.nz
Music played in this show
Artist: The Phoenix Foundation
Song: Bob Lennon John Dylan
Composer: The Phoenix Foundation
Album: Tom's Lunch
Label: Native Tongue
Broadcast Time: 8.40am
Artist: Grace Jones
Song: Use Me
Composer: Withers
Album: Nightclubbing deluxe reissue
Label: Island Records
Broadcast Time: 9.40
Artist: Odetta
Song: Paths of Victory
Composer: Bob Dylan
Album: Odetta Sings Dylan
Label: RCA
Broadcast Time: 10.20
Artist: Sola Rosa
Song: Can We Get it Together
Label: Agogo Records
Broadcast Time: 10.40