Sunday Morning for Sunday 20 April 2014
7:08 Politics, news, current affairs and sport
8:12 Insight Marine Reserves - Important Protection or Tokenism?
There are more marine reserves than ever before – but is this a genuine step forward for conservation, or nothing more than a token gesture? The government says it is committed to preserving New Zealand's marine environment with a record number of marine reserves being unveiled this year. It says it wants to be a world leader in marine management but environmentalists are saying the reserves are offering a pitiful level of protection. They say the introduction of more reserves is a clear contradiction when the government continues to encourage oil and gas exploration.
Radio New Zealand's fisheries reporter, Alison Hossain, explores whether New Zealand is paving the way as a world leader in marine protection or is at all just smoke and mirrors?
Produced by Philippa Tolley.
8:40 News and current affairs
9:06 Mediawatch
Mediawatch looks at the right royal media frenzy; what prompted Maori TV's bosses to apologise personally; the launch of a new lobby group that's demanding better broadcasting; and the possible demise of a groundbreaking magazine.
Produced and presented by Colin Peacock and Jeremy Rose.
9:40 Wayne Brittenden's Counterpoint
New York's Nueu Galerie is presently running an exhibition on the modern art that was bitterly attacked by the Nazis, who mockingly ran "degenerate art" exhibitions around Germany in the late 1930s. Wayne looks at authoritarian hostility to non-representational paintings and other art forms. Wallace follows up with a guest.
10:06 Andrew McAlpine - Film Design

Expatriate New Zealander Andrew McAlpine was the production designer on Half of a Yellow Sun, which opens in NZ on April 24. It's based on the novel by Chimamanda Ngozi Adichie and tells the story of the Biafran war.
Andrew was production designer on Jane Campion's The Piano, for which he received a BAFTA and an AFI Award. He has since done numerous films, most recently An Education, Quartet and The Beach. He also did the NZ film My Talks with Dean Spanley.
10:20 Julian Clary - Looking for Love
Comedian Julian Clary performs his new show in Auckland on April 27, in which he vows to leave no 'straight' unturned in his search for a partner.
10:40 Richard Holdaway - Mining the Moon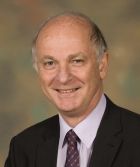 Richard Holdaway is director of the space division at the UK's Rutherford Appleton Laboratory. He talks to Wallace about the feasibility of mining the moon, and the problem of property rights on the lunar landscape.
11:05 Easter Service from the Transitional Cathedral
This year's Easter Service comes from the Transitional Cathedral of the Anglican Diocese of Christchurch. The Dean of Christchurch the Very Reverend Lynda Patterson leads the service. Brian Law, the Cathedral's director of Music, conducts the Christchurch Cathedral Choir. Martin Setchell is the organist.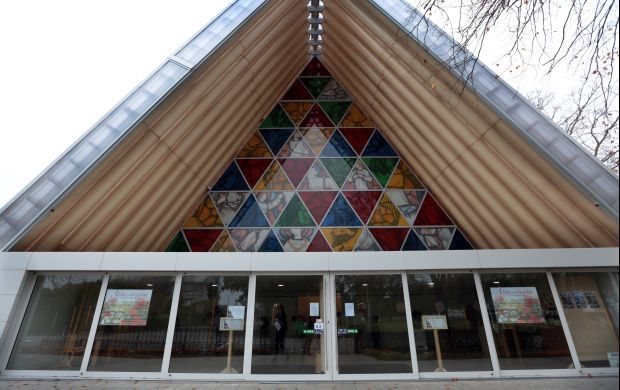 Music played in this show
Music from this year's Easter Service, from the Transitional Cathedral of the Anglican Diocese of Christchurch.
All Music performed by the congregation and the Christchurch Cathedral Choir conducted by Director of Music Brian Law, accompanied by organist Martin Setchell.
This Joyful Eastertide - Eng trad carol arr by Charles Wood
Christ Our Passover (Easter Anthems) by Paul Halley.
Preces and Responses: Peter Nardone
Hymn: Jesus Christ is Risen Today (Tune: Easter Hymn)
Canticle: Jubilate in B flat by CV Stanford
Hymn: The Day of Resurrection (Tune: Ellacombe)
Blessed be God and Father by Samuel Sebastian Wesley.
Hymn: The Strife is O'er (Tune: Gelobt sei Gott)
Organ voluntary paraphrase on Thine be the Glory by Alexandre Guilmant.
Artist: The Beatles
Song: And your bird can sing
Composer: Lennon-McCartney
Album: Revolver
Label: Apple
Artist: Steely Dan
Song: Kid Charlemagne
Composer: Becker, Fagan
Album: The Royal Scam
Label: ABC Records
Artist: Bic Runga
Song: A tiny little piece of my heart
Composer: Runga, Nielson and Nielson
Album: Belle
Label: Sony