Sunday Morning for Sunday 30 March 2014
Wallace Chapman takes over as presenter of Sunday Morning this week. The new programme starts at 7am and features two hours of news from New Zealand and around the world, plus sport and politics, and the Insight documentary. Wayne Brittenden's Counterpoint now follows Mediawatch.
7:08 News and current affairs
Including Professor Peter Adams and Associate Heath Minister Peter Dunne on problem gambling; elections in Afghanistan and Turkey; Australia's spreading refugee resettlement programme; and sport with Zoe George and former Black Cap Iain O'Brien.
8:12 Insight Auckland's Housing Crisis – A Year of Change?
The shortage and cost of housing in Auckland remains one of its biggest challenges. This year, a raft of new policies and initiatives will begin to bear fruit. They include new technology and designs aimed to create lower-cost, more affordable homes. There is also the fast-tracking of consents in the Special Housing Areas created by the Government and Auckland Council. But can these initiatives change the direction of Auckland's housing market, or will rising interest rates and restrictions on lending soften their effectiveness? Radio New Zealand's Auckland Correspondent, Todd Niall, weighs up the possibly conflicting forces at work.
Produced by Philippa Tolley.
8:40 Bill McKay – State Houses
New Zealand's state houses from the 1930s and 1940s were built modestly and built to last. They symbolised egalitarian values, and the importance of family and community. Bill McKay talks to Wallace about the enduring value of state houses.
Beyond the State, written by Bill McKay and Andrea Stevens, with photographs by Simon Devitt, is published by Penguin.

9:06 Mediawatch
Mediawatch asks why the pollsters reckon it's time to improve political polls – and the media's reporting of their results. Also: The print media watchdog embraces bloggers; Maori TV picks a controversial new chief; and are sheep-sized rats really on the way?  
Produced and presented by Colin Peacock and Jeremy Rose.
9:40 Wayne Brittenden's Counterpoint
In the aftermath of Saturday's demonstrations against the Trans-Pacific Partnership Agreement (TPPA), Wayne looks at its implications and Wallace follows up with the Nurses Organisation's Marilyn Head, and Otago University's Professor Philip Pattemore.
10:06 Music: Richard James Burgess
Richard James Burgess got his first musical break when he replaced Bruno Lawrence as drummer for the Quincy Conserve. The New Zealander was later credited with creating the phrase 'New Romantics' and defining the sound. He's had a long career as a music producer and today he works at Smithsonian Folkways in Washington DC, archiving the world's music.
10:45 Alain de Botton – News You Can Use
The news keeps coming at us from more sources than ever before – but what is that doing to our minds? Alain de Botton's latest book analyses archetypal news stories, raising questions like: How come disaster stories are often so uplifting? What makes the love lives of celebrities so interesting? Why do we enjoy politicians being brought down? Why are upheavals in far off lands often so  boring?
The News: A User's Manual, by Alain de Botton, is published by Penguin.
11:05 Down the List
Satire. The Mana Party and the Internet Party are making eyes at each other.
Down the List is written by Dave Armstrong and produced by Adam Macaulay and Duncan Smith from the RNZ Drama Department.
11:12 Li Cunxin – Dancing for Mao

Li Cunxin, best known for his autobiography Mao's Last Dancer, which also became a feature film, will tour New Zealand next month as part of the Asia New Zealand Foundation's 20th Anniversary celebrations. While he is here he will speak in Auckland and Christchurch to hundreds of secondary school children, and the dance and literary community. In Wellington, he will lead a private master class in classical ballet at the New Zealand School of Dance.  Li talks to Wallace about his amazing life story – from rural poverty in China to dancing on stages around the world. He is now the artistic director of the Queensland Ballet.
Event details:
Auckland:  Wednesday 2 April, 12pm – 1pm, Victory Convention Centre, Freemans Bay. This event is free to the public but registration is required. Visit to obtain tickets.
Wellington: Thursday 3 April, New Zealand School of Dance. Private master class – by invitation only.
Christchurch: Friday 4 April, 1pm, St Margaret's College. Limited public seating is available. For free tickets, register here.
11:50 Melina Schamroth – Gratitude Month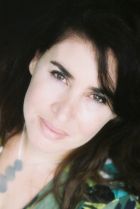 Now entering its fourth year, Grateful in April is a free month-long programme designed to help people feel good about what they already have in their life. The idea was launched as a social experiment by former NZ journalist, Melina Schamroth, who is now a Melbourne-based social entrepreneur, charity CEO, speaker and author.
Producers: Christine Cessford, Jeremy Rose, Zara Potts, Zoe George.
Music: Zen Yates-Fill
Research: Anne Buchanan
Auckland engineer: Ian Gordon
Wellington engineer: Shaun D Wilson
Music played in this show
Artist: Dave Jordan
Song: State House Song
Composer: Jordan
Album: Kiwiana Goes Pop
Label: Universal
Broadcast Time: 08:40
Artist: Damon Albarn
Song: Heavy Seas of Love
Composer: Albarn
Album: Everyday Robots
Label: Parlophone
Broadcast Time: 09:40
Artist: Kate Bush
Song: Babooshka
Composer: Kate Bush
Album: Never for Ever
Label: EMI
Broadcast Time: 10:15
Artist: Dave Van Ronk
Song: Oh, What a Beautiful City
Composer: Traditional
Album: Down in Washington Square: The Smithsonian Folkways Collection
Label: Smithsonian
Broadcast Time: 10:40
Artist: Landscape
Song: Einstein A Go Go
Composer: Burgess/Thoms/Pask/Heaton/Walters
Album: Cutting Edge 80s - The Aternative Decade of Sound
Label: Sony
Broadcast Time: 10:45
Artist: Chants R&B (The Chants)
Song: I Forgot How it's Been
Composer: Courtney / Rudd / Tomlin / Hansen
Album: Stage Door Witchdoctors
Label: Zero
Broadcast Time:10:55
Artist: Bella Kalolo
Song: Let Go
Composer: Kalolo / Isdale
Album: Time and Space EP
Label: Bella Sounds
Broadcast Time: 11:40