Sunday Morning for Sunday 5 December 2010
Sunday for 5 December 2010
8:12 Insight: Mine Safety
Insight assesses the possible causes of the Pike River coal mine tragedy and what implications it may have for the mining industry.
Written and presented by Ian Telfer
Produced by Sue Ingram

8:40 Ellen Ellis - Teaching the Boers
Author Ellen Ellis reveals the stories of the Kiwi women stationed in concentration camps during the Anglo-Boer war. Their mission: To educate and anglicise the Boer. She talks to Chris about the group of 20 young women who traveled to South Africa in 1902 to teach the Boer children displaced by the British 'scorched earth' policy.
'Teachers for South Africa' by Ellen Ellis is published by Hanorah Books, in association with Whitireia Publishing.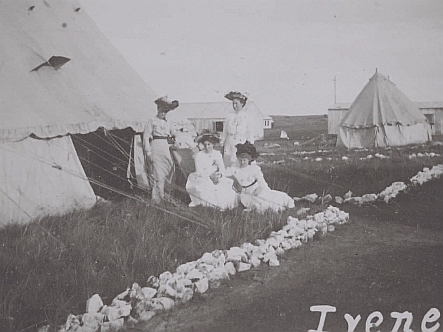 Meg Taylor, Hilda Ladley and Elsie Jackson at Irene camp, November 1902.

9:06 Mediawatch
This weekend, Mediawatch looks again at the media's handling of the Pike River coalmine catastrophe - and the critics' claims it was too intense and too intrusive. We'll hear what Mediawatch listeners think, and the views of TV3's news boss Mark Jennings, who witnessed the grief in Greymouth first-hand.
We'll also hear how TV One put a juvenile in the spotlight recently, and what it's like to publish papers in Nepal, where armed Maoist rebels are a major threat to press freedom and some radio stations had to sing the news to beat the censors.
Produced and presented by Colin Peacock and Jeremy Rose.
9:40 Dianne Bardsley - Real Kiwi Sheila
What do particular words tell us about ourselves and our nation? What do terms like "couch burning" and "Undie 500" denote? What is Kiwiness? And why do we say things like "a real Kiwi bloke"? Dr Dianne Bardsley, Lexicographer and Director of the New Zealand Dictionary Centre, gets wordy with Chris.

10:06 Muthiah Alagappa - Asia's Nuclear Politics
Dr Muthiah Alagappa (right) is a leading scholar on security, political and military issues in the Asia-Pacific region. He is a Distinguished Senior Fellow at the East-West Center's Washington DC office and is the current Sir Howard Kippenberger Chair in Strategic Studies at Victoria University. Dr Alagappa says that on balance, nuclear weapons have reinforced security and stability in the region by strengthening deterrence and preventing the outbreak and escalation of major hostilities.
Dr Alagappa delivers the annual Kippenberger Lecture at 5.45pm on Wednesday 8 December at Lecture Theatre 1, Old Government Building, Law School, Pipitea Campus, Victoria University of Wellington.
10.40 Notes from the South with Dougal Stevenson
The piano is jumping and Dougal has begun to increase the store of memories in an old house already crowded with the presence of the past.
10:45 Hidden Treasures
This week on Hidden Treasures Trevor Reekie explores new music from Istanbul and celebrates the 60th anniversary of one of America's most iconic record labels.
Produced by Trevor Reekie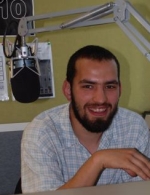 11.05 Ideas: Islam
Islam is often claimed to be the fastest growing religion on earth. At the last census in 2006, more than 36,000 New Zealanders described themselves as Muslims. Jeremy Rose talks to two of those New Zealand Muslims, Hisham Zaoui, the son of Ahmed Zaoui, and Kiwi-born convert Fiona Lovatt Davis; and Chris Laidlaw explores the history and practice of Islam with University of Auckland law lecturer Mohsen Al Attar.
Presented by Chris Laidlaw
Produced by Jeremy Rose
11.55 Feedback
What you, the listeners, say on the ideas and issues that have appeared in the programme.