Sunday Morning for Sunday 25 April 2010
Sunday for 25 April 2010
8:12 Insight: Whanau Ora
Insight goes inside two households in Porirua and asks whether they'll be helped by the new Whanau Ora scheme - the government's $1 billion plan to pull struggling families out of crisis.
Written and presented by Teresa Cowie
Produced by Sue Ingram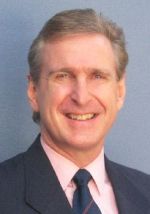 8:40 Dr Peter Pedersen - ANZAC stories
Senior historian at the Australian War Memorial, Dr Pedersen (right) talks to Chris about the ANZAC relationship. He's recently produced a book that contains reproductions of maps, diary entries, official reports and telegrams which he uses to tell the stories of ANZAC soldiers in all the major conflicts of the 20th century.
'ANZACS at War: From Gallipoli to the Present Day' is published by Allen and Unwin.
9:06 Mediawatch
Mediawatch looks at how the media make use of fast-growing social networking websites, and why it might not only be your Facebook friends who are rummaging around in your personal profile. Also on the programme: Do the media actually understand this country's anti-nuclear policy, and why are political correspondents so keen to make predictions that can make them look daft when they're wrong?
Produced and presented by Colin Peacock and Jeremy Rose.
9:45 Matthew Wright - In Occupied Territory
Historian Matthew Wright has edited a collection of stories told by Kiwi solders fighting behind enemy lines during the Second World War. Most were escaped prisoners of war, but some deliberately went into occupied territory to join resistance movements.
'Behind Enemy Lines: Kiwi Freedom Fighters in World War Two' is published by Random House.
10:06 Jon Johansson - Observing Obama
A couple of years ago Dr Jon Johansson, from Victoria University, was our regular commentator on the race for the White House. Since then he's been in the US on a Fulbright scholarship and today he discusses the challenges facing President Obama's leadership - from health care to the Tea Party.
Dr Jon Johansson is giving a free public lecture on Presidential Leadership in the 21st Century. 6pm, Wednesday 28 April RHLT1, Rutherford House, Bunny Street, VUW Pitpitea Campus, Wellington.
10:45 Hidden Treasures
Each week Trevor Reekie presents Hidden Treasures, uncovering musical gems that are often buried under tons of other stuff from here, there and over that a-way!! This week Trevor digs up new music from Malian superstar Bassekou Kouyate; and discovers the delightful sound of the Chinese zither - it's called the guzheng.
Produced by Trevor Reekie
11.05 Ideas: The Ethics of War in the 21st Century
Earlier this month the gunning-down of 12 Iraqi civilians by a US helicopter crew in 2007 hit the headlines again when video footage of the event was put on the internet by Wikileaks. Josh Stieber was a member of Bravo Company 2-16 - the unit responsible for the shooting - and is now a conscientious objector. We talk to him about his experiences in Iraq and his thoughts on the shooting. Also on the programme is Armin Krishnan, the author of 'Killer Robots: The Legality and Ethics Autonomous Weapons', who discusses the changing nature of warfare in the 21st Century.
Presented by Chris Laidlaw
Produced by Jeremy Rose
11.55 Feedback
What you, the listeners, say on the ideas and issues that have appeared in the programme.