Sunday Morning for Sunday 11 April 2010
Sunday for 11 April 2010
8:12 Insight: Aquaculture
Insight investigates a proposed expansion of the aquaculture industry. How will reforms cut through years of bureaucracy, and will they succeed amid environmental concerns about the impact of more marine farms?
Written and presented by Geoff Moffett
Produced by Sue Ingram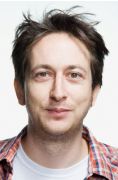 8:40 Michael Bonfiglio - the Real Price of Oil
Film producer Michael Bonfiglio (right) talks about his movie, 'Crude', which investigates an 18-year-court battle between oil giant Chevron, and people in the Ecuador rainforest who claim they're living with the devastating consequences of the oil giant's pollution of their land and waterways. 'Crude' is screening in the main centres as part of the World Cinema Showcase film festival.
9:06Mediawatch
Mediawatch looks at two stories in one newspaper recently which both sparked controversy - and both left those at the heart of them feeling ambushed. After eight years reporting from the parliamentary press gallery, Colin Espiner of The Press tells Mediawatch why he almost feels sorry for politicians under the media microscope these days. And we hear what happened when another senior political reporter let a politician turn the tables on him in an interview broadcast this week.
Produced and presented by Colin Peacock and Jeremy Rose.
9:45 Phillip Gibson - China Expo
Phillip Gibson is leading the New Zealand contingent at the 2010 World Trade Expo in China.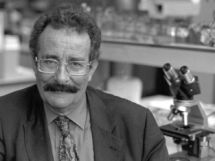 10:06 Robert Winston - Dangerous Inventions
Lord Professor Robert Winston (right) discusses the history of inventions - and how our finest inventions nearly finished us off. We'll tackle the heavyweight topics like weaponry, eugenics, genetics, and the internet - and how scientists need to respond to the concerns of ordinary people.
'Bad Ideas: An arresting history of our inventions', is published by Bantam Press.
10:45 Hidden Treasures
Each week Trevor Reekie presents Hidden Treasures, uncovering musical gems that are often buried under tons of other stuff from here, there and over that a-way!! This week Trevor presents new material from local jazzman Nathan Haines; and pays tribute to the New Orleans Queen of Gospel and Blues, Marva Wright, who passed away a few weeks back.
Produced by Trevor Reekie
11.05 Ideas: Mining on the Conservation Estate
The Government's proposal to open up 7000 hectares of conservation land currently protected under schedule four of the Crown Minerals Act for mineral exploration has been hugely controversial. Today on Ideas we discuss the issue with the chair of the Environmental Defence Society Gary Taylor; and Chris Baker, the acting CEO of mining lobby group Straterra. And we talk to former Green Party co-leader Jeanette Fitzsimons, who as a first term MP was responsible for an amendment to the Crown Minerals Act that requires the Government to consult with the public if it wants to change the designation of schedule four land.
To make submissions follow this link to the Ministry of Economic Development website
Presented by Chris Laidlaw
Produced by Jeremy Rose
11.55 Feedback
What you, the listeners, say on the ideas and issues that have appeared in the programme.