Sunday Morning for Sunday 15 March 2009
Sunday for 15 March 2009
8:12 Insight: Capitalism in Crisis
Insight asks whether the huge amount of public money that's being used to prop up the financial system suggests a fundamental flaw. Should the unfettered free market model be thrown out and an alternative economic theory adopted?
Produced by Patrick O'Meara.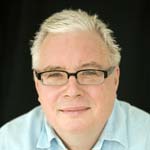 8:40 Death on the Ice - Scott in Antarctica
Author and travel writer Rob Ryan (right) sheds new light on Scott's doomed expedition to the South Pole - and the women behind the men who went on that fateful journey.
Produced by Christine Cessford
Death on the Ice, by Robert Ryan.
Published by Hachette.
9:05 Mediawatch
Mediawatch this week looks at what happened when journalists met behind closed doors recently to thrash out their differences with judges, lawyers and the police. So was it World War Three - or did they all decide to give peace a chance? Mediawatch also asks whether the budget blowout at the ACC been blown out of proportion in the media - and it examines reports of a recent rescue which simply didn't add up.
Produced and presented by Colin Peacock and Jeremy Rose.
9:30 Feature interview: Update on Zimbabwe
Zimbabwe MDC Senator David Coltart talks to Chris Laidlaw about how the power-sharing government is working in his devastated country.
Produced by Christine Cessford
http://davidcoltart.com
10:06 The Sunday Group: When Private Schools go Public
As the recession bites and parents struggle to pay the fees, some of the country's most exclusive and expensive private schools are looking at integrating into the state system. Many private schools believe the National-led Government is more likely than Labour to agree to integration - but what does that mean for the state system, and the "special character" of private schools? Chris Laidlaw chairs a panel that includes: PPTA president Kate Gainsford, the executive director of the Association of Proprietors of Independent Schools, Brother Pat Lynch; and retired senior lecturer from the University of Canterbury's Education Department, Dr Colin McGeorge.
Produced by Christine Cessford
10:40 Hidden Treasures
Each week Trevor Reekie takes you on a trip that seeks out musical gems from niche markets around the globe, the latest re-releases and interesting sounds from the shallow end of the bit stream. Today Trevor previews the exceptional voice of a visitor playing at this weekend's Womad festival who manages to infuse Anglo-Egyptian electronica into a swamp blues standard; as well as exploring the unique origins of an instrument called the diddley bow.
Produced by Trevor Reekie
10:55 Feedback.
What the listeners have to say.
11:05 Ideas: Marine Conservation - Marine Reserves, Marine Parks or Both?
More than two decades after marine biologist Bill Ballantine first started promoting the idea that 10 percent of New Zealand's waters should be set aside as no-take marine areas, the country's 30-plus marine reserves account for just 0.3 percent of our marine environment. In Ideas, we ask whether we're doing enough to protect our marine diversity. We hear from Bill Ballantine on why he's frustrated by the speed of progress. Victor Anderlini - a Californian by birth and Wellingtonian by choice - who has dedicated the last decade or so to educating people about the importance of looking after Wellington's South Coast and by extension all of New Zealand's marine environment. And pioneer undersea explorer and photographer Wade Doak on his idea for a network of marine parks - where any fish caught can only be sold locally.
LINKS:
Department of Conservation: http://doc.govt.nz/conservation/marine-and-coastal/marine-protected-areas/marine-reserves-a-z/
Bill Ballantine: http://www.marine-reserves.org.nz/
Wade Doak: http://www.wadedoak.com/
Island Bay Marine Education Centre http://www.octopus.org.nz/
Presented by Chris Laidlaw
Produced by Jeremy Rose