Summer Report for Thursday 31 December 2009
Monday to Friday, 7am - 10am
31 December 2009
Its New Year's Eve and we celebrate by telling you all about events happening to mark the day from Hogmanay in Dunedin all the way to the firework spectacular from the Sky Tower in Auckland. Plus the myriad music festivals happening around the country like Music Mountain Matakana and the new heavy metal/punk festival Detonate in Taranaki. We cross to New York for a kiwi perspective on the ball drop in Times Square, and are you desperate and dateless for New Year's Eve (like Simon?) then we have the solution for you.
What's going on
Field of Dreams, Wainuiomata, Wellington
Singles New Years Eve Party, Auckland
Place to be: Goat Island
Crop of the day: Grapes in Marlborough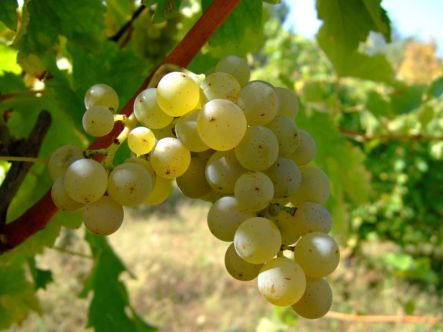 Image sourced at Wikimedia.
Bug of the day: Sandfly
Bird of the day: Kea, South Island High Country
Download: Ogg VorbisMP3