Summer Nights for Wednesday 15 January 2014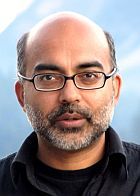 7:08 Author Jaspreet Singh on the ghosts of history
Jaspreet Singh's novel Helium addresses memories of the 1984 pogrom against the Sikhs following Indira Gandhi's assassination. He was a teenager in Delhi at the time, and writing the novel served to process memories he had tried to forget. His earlier novel, Chef, is the story of two cooks in the Indian army serving in Kashmir, and explores the India-Pakistan conflict. Singh was born in India and moved to Canada in 1990, where he completed a doctorate in chemical engineering before deciding to focus full-time on writing.
Jaspreet Singh is a guest at the New Zealand Festival's Writers Week.
7:30 Spectrum: Big Clay Day Out
Spectrum's Lisa Thompson gets fired up at the Auckland Studio Potters annual Big Clay Day Out bash, an annual celebration of ceramics, food and fun held at the premises of the Auckland Studio Potters in Onehunga.
8:15 Windows on the World: The Man Who Fell To Earth
In September 2012, a man in his twenties was found dead in Portman Avenue, a suburban street in west London. He had suffered horrendous injuries to his head and face. He had no identity papers on him. No one reported him missing. The BBC's Rob Walker followed the Metropolitan police investigation into who he was and how he arrived in Portman Avenue. It is a story that spans two continents and eight countries.
8:40 Big issues in 2014: New Zealand politics
Radio New Zealand's political editor, Brent Edwards, gives commentary on how the political landscape looks in 2014, heading into an election year.
9:00 News & Weather
9:05 Soundtracks for sunsets
Former international cricketer, Debbie Hockley, who has recently been inducted into the ICC Hall of Fame.
We want to hear your favourite sunset stories, and the music that accompanies them. Where were you when the sun went down? Who was there? What were you doing? And what would be your ideal soundtrack to that moment? It could be an exotic experience or something incredibly ordinary. It might be last night's sunset or one from 20 years ago.
Pick the song you'd most like to listen to as the sun goes down, and join us on Summer Nights to talk about it.
Email summernights@radionz.co.nz with your name, song and phone number, and listen at 9pm on weeknights to hear what people have chosen.
Listen to all the Sountracks for sunsets choices on Spotify
9:15 Wednesday Drama: Ophelia Thinks Harder
Female myth and reality; patriarchy, marriage, the cult of the virgin - they all get a once-over in our drama, Ophelia Thinks Harder. Part 3 of 3.
10:17 Late Edition
A review of the leading stories from the day's news.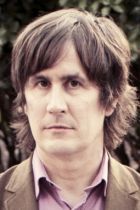 10:30 Musician John Darnielle of the Mountain Goats
John Darnielle sets poetry to music as the leader - and sometimes sole member - of American indie outfit the Mountain Goats. Since he began the project in 1991, his work has gained a cult following, partly for his ability to cram richly-cast narratives and stories about the transcendence of existential pain into two to four minute-pop songs. Darnielle has been referred to in the New Yorker as "America's best non-hip-hop lyricist"; Paste magazine named him one of the "100 Best Living Songwriters"; and his fans once started a petition to have him made US Poet Laureate. In this interview, he talks about some of the philosophies behind his music, and newcomers to the Mountain Goats are given an introduction to his songs.
Songs played during the interview were: This Year (from the album The Sunset Tree); Going to Georgia (from the album Zopilote Machine); Hast Thou Considered the Tetrapod (from the album The Sunset Tree); No Children (from the album Tallahassee); Amy aka Spent Gladiator 1 (from the album Transcendental Youth); Cry for Judas (from the album Transcendental Youth); Colour in Your Cheeks (from the album All Hail West Texas).
11:00 News & Weather
11:06 Jazz Time - Mongo Santamaria
Mongo Santamaria was probably the most popular Afro-Cuban percussionist in music history. He was born in Cuba and began performing at an early age and toured prior to 1950 with the Perez Prado Orchestra, and then immigrated to the United States with the band. He joined the Tito Puente Orchestra and then the Cal Tjader Sextet where he became an important sideman. While with Tjader he began to record and performed as a solo artist and bandleader. Today's show examines some of the early records of Mongo Santamaria, plus music from his booagloo period, Latin Jazz, rumba / folklore rhythms and his classics 'Watermelon Man' and 'Afro Blue'
Music played in this show
Artist: Jonathan Richman
Song: Egyptian Reggae
Comp: Richman
Album: Bah! Humbug
Label: Castle
Broadcast Time: 19:30

Artist: Donovan
Song: Season of the Witch
Comp: Donovan
Album: Greatest Hits
Label: Epic
Broadcast Time: 20:08

Artist: Lykke Li
Song: I know places
Comp: Li, Yttling
Album: Wounded Rhymes
Label: Atlantic
Broadcast Time: 20:14

Artist: Melissa Etheridge
Song: Skin Deep
Comp: Etheridge
Album: Yes I Am
Label: Island
Broadcast Time: 21:26

Artist: The Mountain Goats
Song: This year
Comp: John Darnielle
Album: The Sunset Tree
Label: 4AD
Broadcast Time: 22:30

Artist: The Mountain Goats
Song: Going to Georgia
Comp: John Darnielle
Album: Zopilote Machine
Label: Ajax
Broadcast Time: 22:38

Artist: The Mountain Goats
Song: Hast Thou Considered the Tetrapod
Comp: John Darnielle
Album: The sunset tree
Label: 4AD
Broadcast Time: 22:41

Artist: The Mountain Goats
Song: No Children
Comp: John Darnielle
Album: Tallahassee
Label: 4AD
Broadcast Time: 22:45

Artist: The Mountain Goats
Song: Amy aka spent gladiator 1
Comp: John Darnielle
Album: Transcendental Youth
Label: Remote Control
Broadcast Time: 22:48

Artist: The Mountain Goats
Song: Cry for Judas
Comp: John Darnielle
Album: Transcendental Youth
Label: Remote Control
Broadcast Time: 22:52

Artist: The Mountain Goats
Song: Colour in your cheeks
Comp: John Darnielle
Album: All hail West Texas
Label: Merge
Broadcast Time: 22:57

Artist: Kody Nielson
Song: Devils
Comp: Nielson
Album: Devils
Label: Private
Broadcast Time: 23:57

And our intro music was:
Artist: Gorillaz
Song: To Binge (with Little Dragon)
Comp: Gorillaz, Nagano
Album: Plastic Beach
Label: Parlophone
Broadcast Time: 19:06