What will music look and sound like in the future?
At Victoria University in Wellington, PHD students who are part of an integrated engineering and music composition programme SELCT (Sonic Engineering Lab for Creative Technology)  are plugging away at creating robotics–systems which drive either existing or self-created and designed musical  instruments.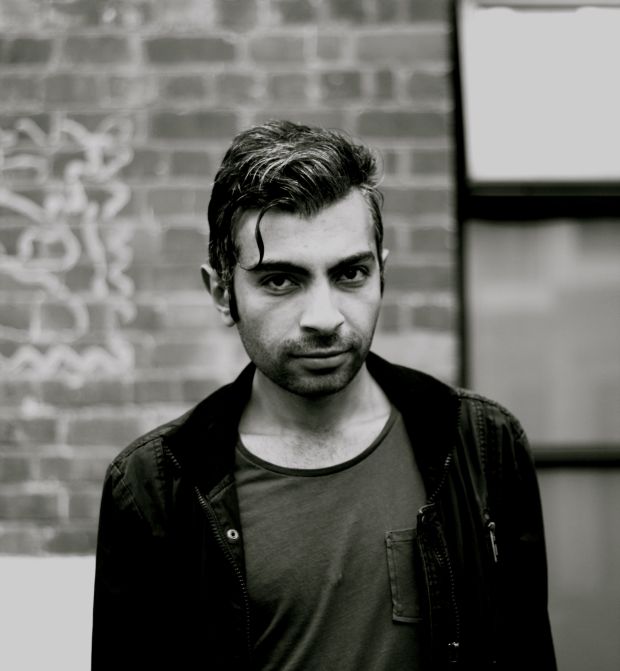 Iran-born sonic artist, Mo Zareei  creates his mechatronic instruments with design elements informed by Brutalist architecture.
"I like this quiet, simplistic or minimalist approach of fully exposing these things that are usually hidden inside machines."
It is pure functionality that drives his designs, but he insists that they are intended for use as both musical instruments for performance and audio- visual installation in an art gallery context. His 'Rasper' and  'Mutor' are sleek transparent cubes or cylinders which produce sound and light when connected to a computer.  
'Rasper' (above) and 'Mutor' (below) courtesy of Mohammed Zareei.
For Mo, the greatest challenge is about bridging the gap between the sonic or 'academic ' world of music, and pop music. It is the potential to create rhythmic  beats that in his mind, ultimately make music accessible.
Mohammed had  no formal music training prior to studying a BFA in music technology at CALARTS – a four year programme which he completed in an intensive two-year period, before coming to New Zealand to complete his Doctorate. Although he refers to his designs as basic, to the lay-person they are appear highly technical;  his background in physics perhaps more readily lending itself to the discipline of problem-solving required in engineering.
Jason Long's robotic instruments.
Christchurch-born Jason Long is also a PHD student whose background in music provided him with the impetus to further his research within the SELCT programme.  With a slightly different take on the use of instruments and sonic art he creates what are essentially roboticized instruments—drum kits, percussion and synthesizers which are programmed to create music on their own. What that looks like is a ghost band where drums sticks still hit the drum kit, but there is not a human hand in sight which is physically playing the instrument.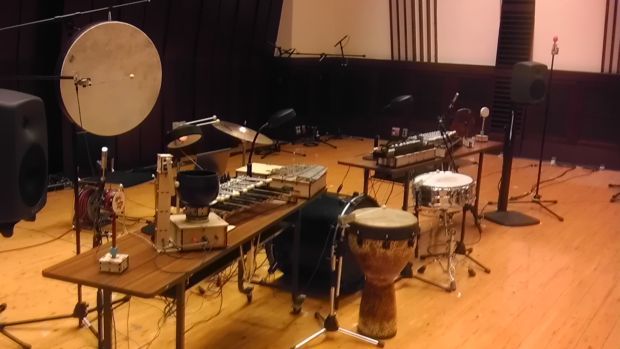 The set up for one of Jason Long's performances in Japan.
Although Jason creates drum and bass with his array of instruments, he's not averse to experimentation and time spent in Japan over the past couple of years has provided him with plenty of inspiration. "Tokyo is one of the homes of robotics and electronics."  He made sure to bring a piece of Japan back with him in the form of a Taishogoto—a  traditional Japanese instrument which he has since roboticized.  
So, could these creations be the music instruments of the future? "It's just a way of making sound that has never been made before," he says.