Celtic Christianity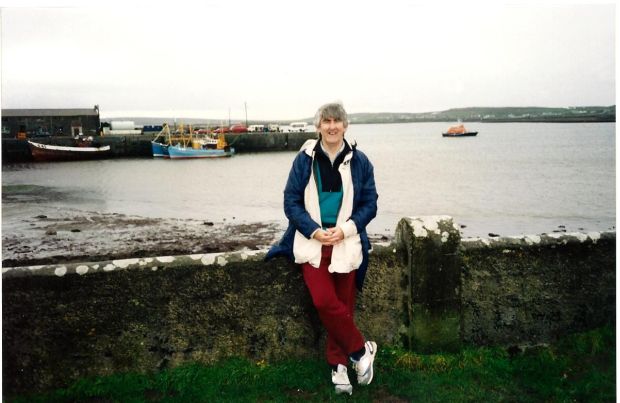 Robert Consedine, Aran Isles 1992
When St. Patrick came to Ireland in the fifth Century A.D, he encountered the Celtic people, and a flourishing spiritual tradition that had already existed for thousands of years. He discovered that where the Christians worshipped one God, the Celts had many and found divinity all around them: in the rivers, hills, sea and sky.
The ancient Celtic reverence for the spirit in all things survives today, and presents itself to those interested in connecting with it, such as indigenous rights campaigner and educator, writer, and social historian – Christchurch man, Robert Consedine. Robert has an Irish Catholic background, and grew up in the Christchurch suburb of Addington.
In the 1990s, he made several trips back to Ireland, but on one particular trip, Robert was heading off to meet with Father Dara Molloy, a former Catholic priest, now a Celtic Monk. Robert managed to rendezvous with Dara on the Aran Island of Inishmoor, but managed to get himself lost subsequently, in the middle of a bitterly cold storm lashing in from the Atlantic. Robert says at one point, he fell into a waterlogged ditch, but he felt his initial panic was overtaken by an amazing calm as he says, he felt the land claim him and make him safe. 
Picture: Dara Molloy playing guitar at a Ceilidh Aran Isles
Robert Consedine says he's come to the conclusion that the decision, by Irish Christians, to subordinate themselves to the Church of Rome had unfortunate consequences, namely, it paved the way for the complete colonisation of Ireland, first by Rome, then the Normans – and eventually, the English. He believes we have a lot to learn from the Irish Celts, in particular, their reverence for the natural world. He says the Earth's survival may well depend on it.

Guests with Robert Consedine at a Ceilidh Aran Isles
Links:
Dara Molloy
What you see is not your own
Healing our History