Archbishop of Canterbury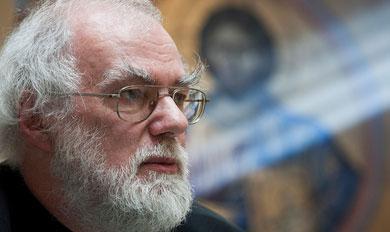 It was something of a shock when Rowan Williams, the current Archbishop of Canterbury, announced in March that he would be standing down later this year. His new role as Master of Magdelene College at Cambridge University will surely be easier than the turbulent nine years he has spent as the leading figure in the Anglican Communion.
But there will always be candidates to replace him. Canon Paul Oestreicher, himself no stranger to tough times, sits down with producer Justin Gregory to run a ruler over the men who hope to succeed him, and to assess the legacy of the outgoing Archbishop.
Produced by Justin Gregory For Radio New Zealand National.
Image: Rowan Williams, the outgoing Archbishop of Canterbury. © Lambeth Palace