Inter Faith dialogue and a psychological take on the parables
Faith communities
What do you get when you put a Jew, Christian, Muslim, Buddhist, Hindu, and Bahai'i in the same room? Not a free-for-all thanks to New Zealand's inter-faith Council, which is trying to foster a better understanding of diverse religious beliefs. Especially at a time when New Zealand is becoming home to a greater number of religious communities. Parliament's Grand Hall played host recently to an inter-faith gathering, which meant catching up with a few of the key players in the cross-religious dialogue, as it's often called.

Members of New Zealand's Inter Faith communities gather on the steps of Parliament.
Jesus was a psychologist?
David Hines is part of the Pitt Street Methodist Choir, but he's also a lay preacher and has a website, wesleyschair.com - They all give voice to David Hines' reflections on the teachings of Jesus. But what's really taken his fancy are the parables.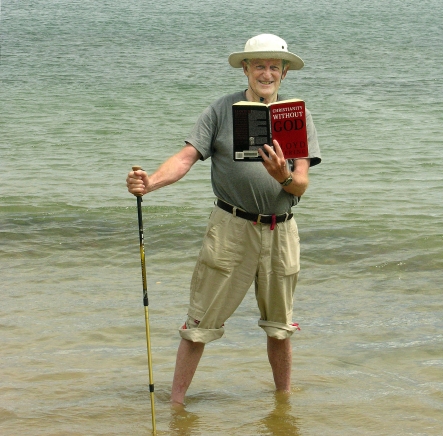 David Hines does his impression of John the Baptist.