Sunburst 50th Anniversary Regatta
The Sunburst, a sturdy, safe training boat can be found in garages, basements or upside down under a tree ready to be sailed in the holidays or long weekends. Join Spectrum's Lisa Thompson as she… Read more Audio
In the early 1960s Robert Brooke told his father John that his design for the Sunburst would never catch on as it was just a grown up dinghy.  But roll forward 50 years, and Robert's now having to swallow his words.  Nearly 2,000 Sunbursts have been built to date and the Sunburst Association has one of the largest memberships in New Zealand, with over 300 boats currently sailing. 
Sunbursts on Narrow Neck Beach, in front of Wakatere Boating Club.
Designed to fill a need for a sturdy, stable, safe training boat which could be built by amateurs, John Brooke's Sunburst proved immediately popular.  Designed as a two person boat, a Sunburst can easily be sailed by a single person in light to moderate conditions using just the mainsail only, or mainsail and jib.   John and Robert made a series of minor modifications throughout the 60's but it was the development of a fibreglass false floor version that Robert says was the best thing that ever happened to the class.  Even today there are many boats that are still built and raced out of Robert's 'plastic fantastic' mould.
John Brooke's original plan for the Sunburst.
And in a fitting tribute for the class's 50th anniversary, the 2014 National Regatta was recently held at Devonport's Wakatere Boating Club, attracting more than 70 entrants.  The club started life as a canoe club in the 1920s and was founded in part by John Brooke.   When Wakatere became a boating club, it took up the sponsorship of the class as a sailing dinghy and the club has been the stronghold of the Sunburst ever since.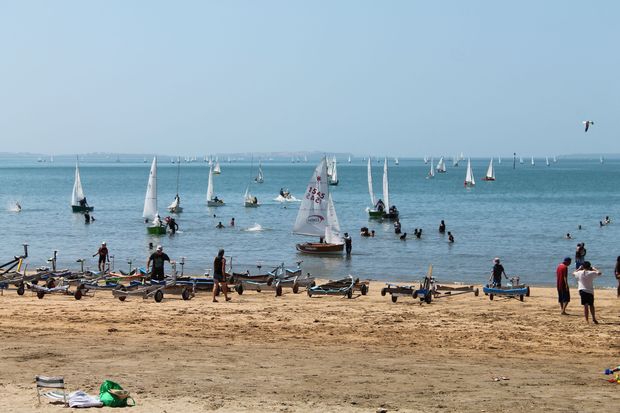 The fleet heading back to shore after a day of racing.
Spectrum's Lisa Thompson explores the history of the Sunburst, which is still providing hours of sailing enjoyment for young and old alike.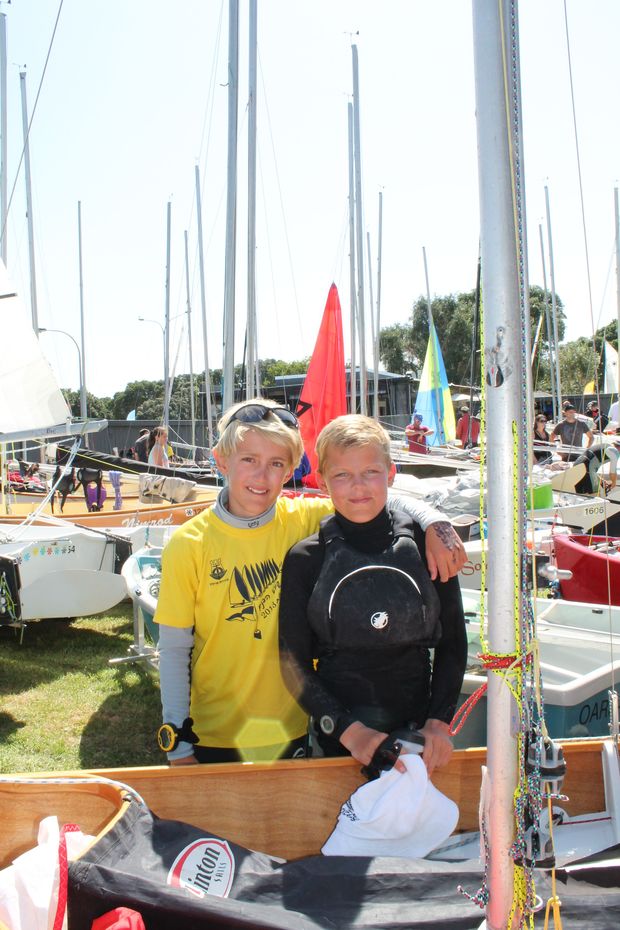 Sam Bacon and Ben Prentice from Wellington's Worser Bay Boating Club,  placed 6th overall in the regatta (spinnaker fleet) in their boat 'Tupelo Honey'.