The Spirit of Rangatahi
The Spirit of Rangatahi Charitable Trust runs Pacific Youth development courses in Porirua for 14 to 17 year olds. They're in their fourth year now and this summer's two week programme focuses on… Read more Audio
The Spirit of Rangatahi Charitable Trust runs Pacific Youth development courses in Porirua for 14 to 17 year olds. They're in their fourth year now and this summer's two week programme focuses on leadership. Past years have focussed on culture, environment and community.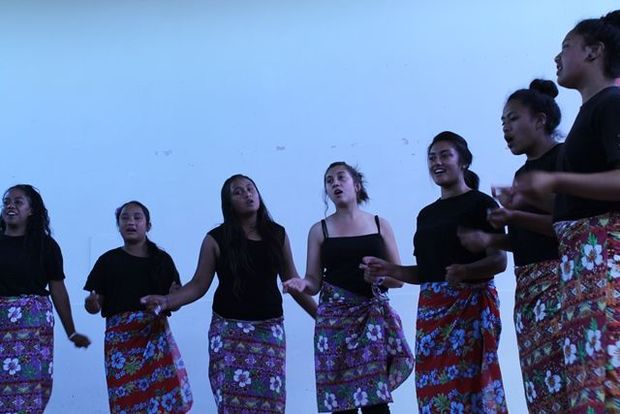 They dance and sing.
It's a free programme which aims to provide skills, experience, and confidence about maintaining culture within a mixed community to the 45 Pacific Youth participating.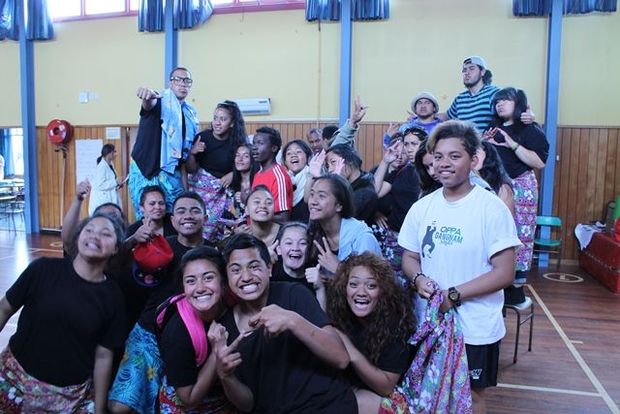 The whole crowd.
This year their main project is about reducing and reusing waste and utilizing recycled products. They've made a trip to the recycle shop in Porirua and the crew from Roots Creative Entrepreneurs from Otara have guided them in creating everything from art to a vertical garden.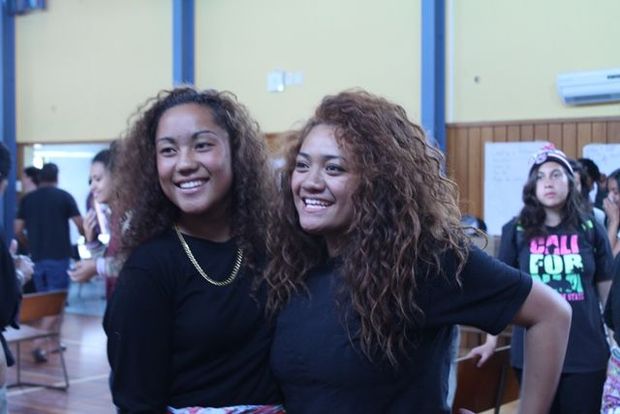 Lana (Leilanah Suailua) and Ana (Anastasia Seumanutafa).
Project Coordinator, Joan Buchanan invited Spectrum's Amelia Nurse to attend their final day where there was music, skits, speeches and the fruits of their labours on display.