The Poet in the Port
The Port town of Lyttelton- just through the tunnel from Christchurch- embraces and celebrates its musicians and artists. Poet Ben Brown is one of these and we hear Ben in public performance and he… Read more Audio
In his poetry, Ben Brown refers to Jake the Muss of Once were Warriors fame. He is crooked from a motorbike accident which paralysed his right arm. He looks wild and has a history of excessive drinking but people listen when he speaks. The Lyttelton poet is respected throughout the country.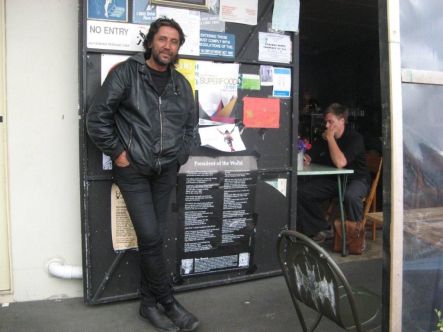 Ben Brown
Ben Brown's pakeha father was a lover of literature. His Tainui mother hailed from the Waikato, and they grew tobacco in Motueka when he was a child.
The carving represents Hinehouroko  who, with her people, occupied the area known as Ohinehou.
A scholarship propelled him north to Te Aute College. He learnt about fists and foul boarding school food. Ben the teenager heard Api Taylor perform 'The Sad Joke on the Marae'.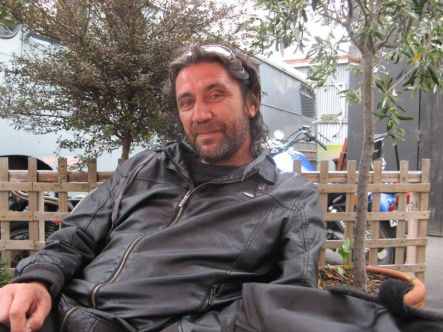 Ben Brown the adult, attended Canterbury University and became a writer and poet. Lyttelton's Volcano Radio offered Ben his own poetry show. The extraordinary music culture and eclectic vibe of the port town suits him well. Spectrum's Deborah Nation joins Ben at Samo's –where he downs 7 coffees a day at Te Porthole and for a live poetry performance at Tommy Changs.