The Cave Dwellers of Dannevirke
Dannevirke's main street boasts a Fantasy Cave, maintained by a tight core of 13 cave-dwelling locals with an impressive array of skills, supported by an army of volunteers. Beginning in 1989 as a… Read more Audio
Dannevirke's main street boasts a Fantasy Cave, maintained by a tight core of 13 cave-dwelling locals with an impressive array of skills, supported by an army of volunteers. Beginning in 1989 as a Christmas-themed grotto, the Fantasy Cave has grown into a display of southern Hawke's Bay history and a fairytale land which attracts visitors from around the world.
Gallery: Dannevirke's Fantasy Cave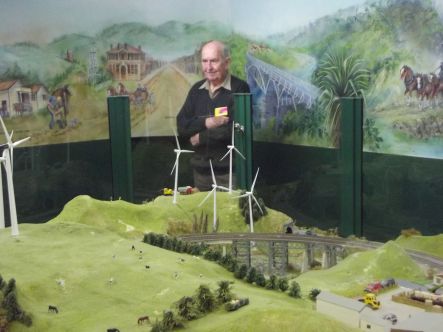 Southern Hawkes Bay in mural and detailed miniature landscape
Childhood is the theme of most of the grottos in the multi-level complex:- nursery rhymes, a tribute to Hans Christian Andersen reflects the town's Danish origins, as do wall murals and southern Hawke's Bay countryside in detailed miniature. Expertly disguised soft drink bottles form the turrets and spires of a fairy castle – a recycler's dream.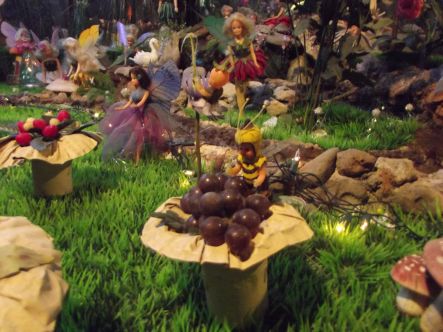 As well as their hands-on skills, the 13 cave dwellers have a sharp eye for what's useful gleaned from the farm or the back of the shed. A discarded windscreen wiper powers a spinning wheel, an old oil drum forms the body of a steam engine and a revolving bike wheel lends reality to a surfing dolphin, part of a display which looks at a marine landscape from above and below the water.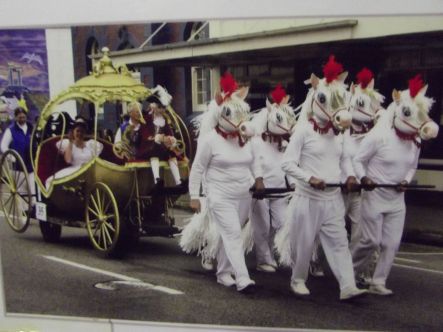 Cave dwellers provide horsepower at Dannevirke's annual parade
With Christmas just around the corner, Santa has taken up residence in the Fantasy Cave and he'll be taking orders and dispensing goodies until he climbs aboard his sleigh on Christmas eve. Spectrum's Jack Perkins explores Dannevirke's Fantasy Cave and asks what makes a small, otherwise unremarkable provincial town, create this wonderland.
Cave dwellers (from left) Bruce Spencer, Sylvia Peffers, Dorothy Hyde, Dave Turney,Pat Herbert, Malcolm Peffers, Heather Cullum, Liz Edwards, Ces Edwards, Lilian Russel.