Eddie Vazey Speaks
Young Aucklander Eddie Vazey died in World War Two. His family has just heard his voice for the first time since then. Twenty four year old Eddie was lost when HMS Neptune was sunk in the… Read more Audio
Brothers Charlie (left) and Eddie Vazey, Alexandria 1941
At the beginning of World war two, young Aucklander Eddie Vazey threw in his job as a milliner and went to sea. Within two years he was dead, and his family has just heard his voice for the first time since then.
HMS Neptune,  Eddie's Christmas card 1941
Twenty four year-old Eddie was lost along with all but one of his 765 shipmates, when their frigate HMS Neptune was sunk in the Mediterranean on December 19th, 1941. The crew included 150 young New Zealanders.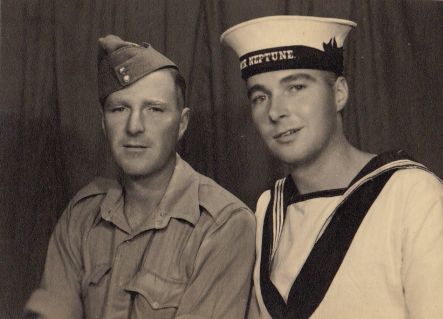 Charlie and Eddie on a last visit to Alexandria. Eddie is apparently telling the photographer to get on with it!
Only weeks before, The New Zealand Broadcasting Service Mobile Unit  had visited Neptune and Eddie, along with other kiwis aboard, recorded Christmas messages for their families.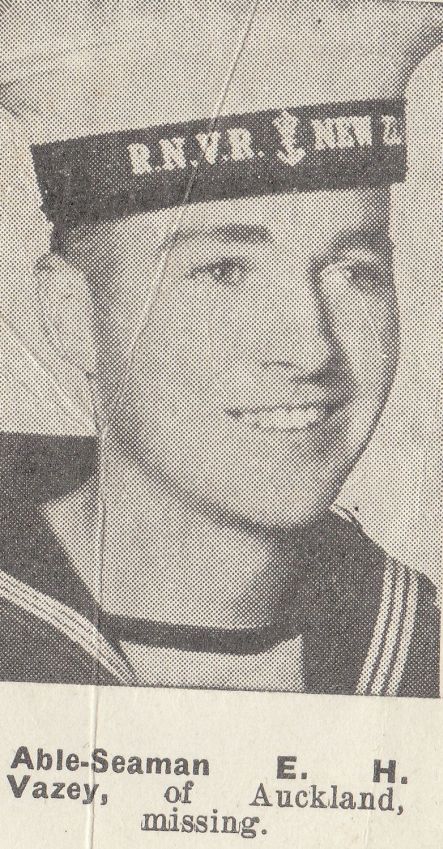 Thousands of the unit's acetate discs are now in the care of New Zealand's'Sound Archives Nga Taonga Korero'. Spectrum records the moment in 2012 when Eddie Vazey's niece and her three children hear his voice 71 years after his death.
Eddie's niece Maureen Bowmar (left) with her children Marie, Sarah and Andrew.