The King of the Tide
Dennis (Rocky) Hall lives for the beach. Nearly 70, he is one of the country's longest serving surf lifesavers, volunteering his time at Gisborne's Midway Surf Life Saving Club for over half a… Read more Audio
Dennis (Rocky) Hall lives for the beach.  Nearly 70, he is one of the country's longest serving life savers, volunteering his time at Gisborne's Midway Surf Life Saving Club for over half a century. Such is his passion for guarding the beaches, Rocky is now training the third generation of life savers in the club.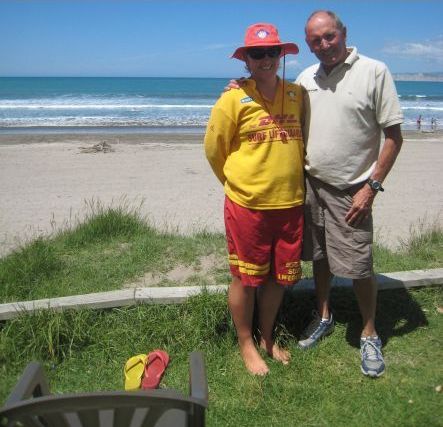 Dennis (Rocky) Hall and fellow lifesaver Jessica
Made a life member of Midway and of Surf Life Saving New Zealand, Rocky still swims or paddles every day and patrols every season.  And he has been credited with helping make the club a competitive force in national competition. Involved in countless rescues both in New Zealand and overseas, Rocky regularly meets up with old lifeguard friends, whom he describes as soul mates in the line of duty. And while he says he feels a sense of relief after every rescue, rather than euphoria, it was a chance meeting on dry land that proved to be one of the most gratifying moments of Rocky's lifesaving career.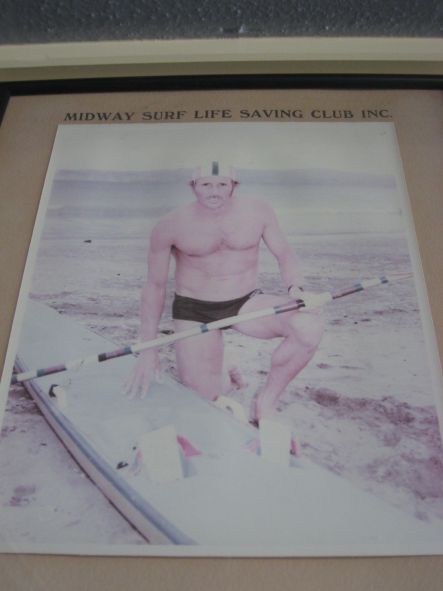 Rocky from an earlier era
Spectrum's Lisa Thompson recently travelled to Gisborne to meet the man affectionately known as the Godfather of Midway.