Solutions 2 Access
At least five companies are busy working in and around Christchurch blasting rock on unstable slopes in the hope of reducing danger since the earthquakes. Spectrum's Deborah Nation joins backcountry… Read more Audio
Above Lyttelton township lies an area of wilderness, home to donkeys and goats. These slopes, rendered unstable by the earthquakes, have become the daily workplace of a team of men responsible for making the dwellings far below safe from falling rock.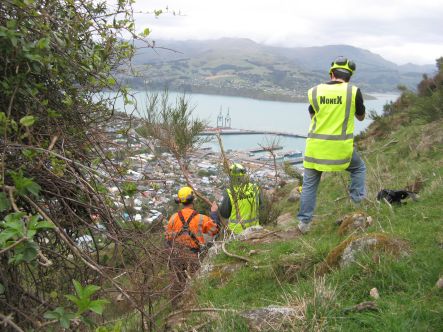 Solutions 2 Access was begun by four university friends Mike Gibbs, Martin Freeman, Ben Allen and Steven Beeney. who set out to provide specialist services in the back country, including rope access, abseiling, hut, bridge, track and boardwalk construction.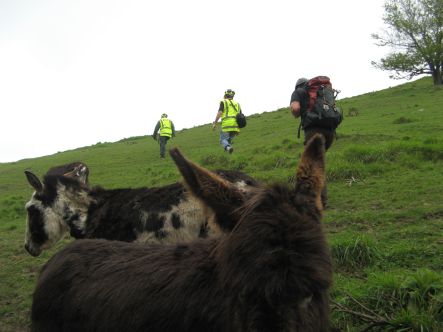 But since the Earthquakes shook the Canterbury region, the company has worked tirelessly and almost exclusively blasting rocks on the Port Hills above the city of Christchurch. It's a slow and painstaking procedure which requires constant vigilance and care.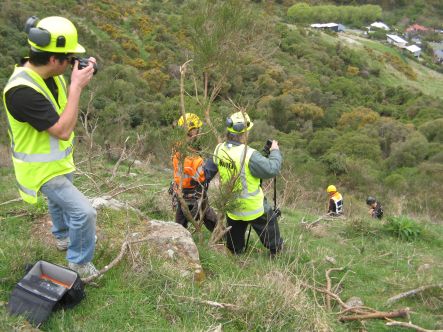 Because the earthquake constituted a National emergency, a South African product, conveniently brought in to New Zealand prior to the quakes, was able to be used straight away. Nonex is a non-explosive option used to implode rocks in the least violent manner possible. Spectrum's Deborah Nation accompanies Solutions 2 Access Port Hills site manager Rick Cummings as he climbs the steep inclines, laden with mountaineering and technical equipment.