Store Houses of Sorrow
International Red Cross Manager Bob McKerrow talks with Deborah Nation about his long career spent helping others. Bob is no stranger to disaster but it's a new experience to see the sufferings of his… Read more Audio
International Red Cross Manager Bob McKerrow talks with Deborah Nation about his long career spent helping others. Bob is no stranger to disaster but it's a new experience to see the sufferings of his earthquake-hit home-town of Christchurch. Dunedin-born, Bob bought a house in Christchurch because it seemed to be the place he always departed from for overseas assignments and because it was less earthquake prone than other New Zealand cities.
Bob McKerrow examines liquifaction in Christchurch, his hometown.
At 19 he headed off on a mountain climbing expedition in Peru and then wintered over in Antarctica as part of a 4 man team studying the continent's seismology. This turned out to be the first of many treks worldwide during his long career.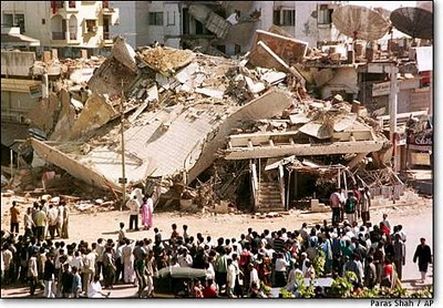 Bob McKerrow was in India when the 2001 Gujarat earthquake struck.
Bob has vivid memories of the cruel discrimination his mother was subjected to because she was deaf. He identifies this as the main reason he chose to dedicate his life to helping the less fortunate. He was first selected as a member of the New Zealand Red Cross refugee welfare team in Vietnam. After years spent leading Red Cross teams in Afghanistan and central and south Asia, he's now head of delegation of the International Federation of Red Cross and Red Crescent Societies in Sri Lanka.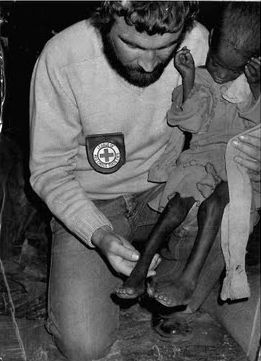 Bob McKerrow with severely malnourished child in Wollo province, Ethiopia in1978