Man in the Mist
On a misty day at Hinewai Reserve on Banks Peninsula, Manager Hugh Wilson looks back on his life as a botanist and free spirit. Audio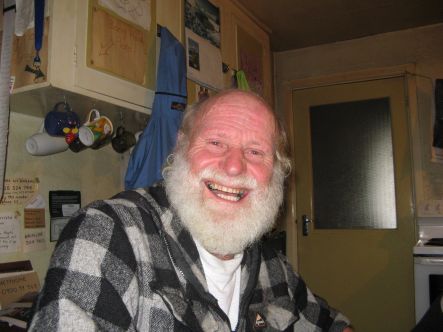 Hugh Wilson
Hugh Wilson lives alone at Hinewai Reserve near Akaroa on Banks Peninsula but is used to a steady stream of visitors. On the day Spectrum calls, Lisle Irwin, an old friend and colleague from the days Hugh spent working in the Mount Cook National Park has stopped by. Over a cup of tea, the two reminisce about conducting botanical surveys throughout the Mount Cook region, and Stewart Island.
After the survey work, Hugh returned to his childhood haunt of Banks Peninsula and while surveying the botany of the area, he dreamt about acquiring land for the regeneration of native species. At a Forest and Bird meeting he met benefactor Maurice White and within a year, the 109 hectare Hinewai Reserve was established.
Locals shook their heads as Hugh, ahead of his time, resolutely adopted a policy of leaving gorse as protective cover for the regeneration of native seedlings. That was 1987 and now Hinewai has expanded to 1,250 hectares. The gorse is slowly disappearing, driven out by a wave of regenerating bush and Hinewai is, as Hugh describes, 'a mini national park all of his own making'.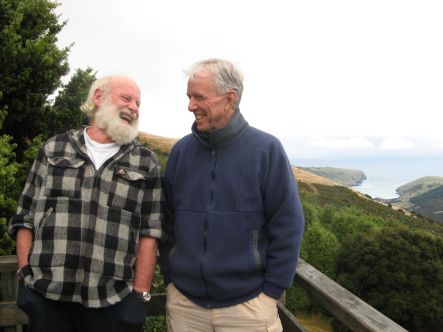 Hugh with Lisle Irwin and Otanerito Bay in the background