Kool Kai
Deborah Nation chases the tantalising aromas of Moroccan Cuisine and discovers the story behind a new concept in Christchurch called 'Kool Kai.' Audio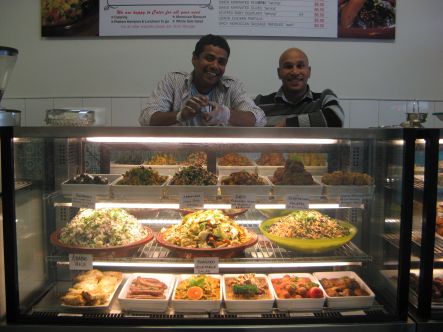 Guhan (left) and Simo
From a take-away in Sydenham, to an upmarket restaurant in the heart of Christchurch, Moroccan chef Simo has got it covered.
His young helper Guhan Ramachandran has developed a passion for Slow Food and found a way to introduce the joys of healthy eating and food preparation to students at Linwood College.
Kool Kai is the brainchild of Guhan, Simo and the students, and while it's still early days the plan is to have fun in the kitchen and also involve New Zealand's multi-racial community.