The Best Suburb in Wellington
'The best suburb in Wellington.' That's how a recent reunion of quarantine officers described Wellington harbour's Matiu-Somes island when it was an animal quarantine station. Animal quarantine began… Read more Audio
'The best suburb in Wellington.' That's how a recent reunion of quarantine officers described Wellington harbour's Matiu-Somes island when it was an animal quarantine station. Animal quarantine began on the island in 1889 and the station closed in 1995.
In 1972 New Zealand began importing new breeds of livestock from all over the world to enrich the country's agriculture. Thorough disease screening was essential and the station on Matiu-Somes was upgraded to maximum security. It was the most sophisticated facility of its kind in the world.
Nine staff worked in the station and only one type of animal could be held in maximum security at any one time.
The station could hold:
100 cattle or
500 sheep or goats or
160 deer or
300 alpaca
Spectrum's Jack Perkins explores the fully preserved buildings with former quarantine staff.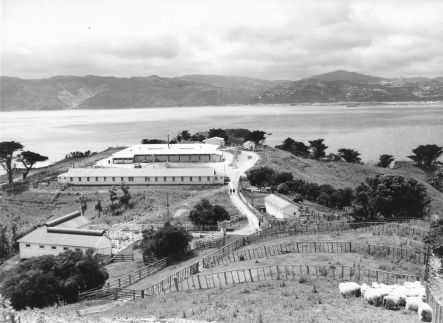 The Department of Conservation have more images of the quarantine station here.