Child's Play
Children's theatre at the Malthouse, Christchurch's historic haven for young drama lovers. Audio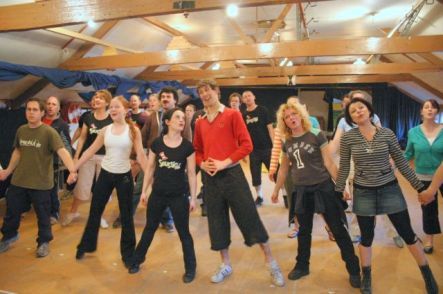 They've been doing it for more than 50 years, but the team at Christchurch's Malthouse Theatre has had the recipe right from Day One. Intelligent, interactive plays for children, all cooked up by a close-knit family of thespians who volunteer their time to make it happen.
It all began when a group of friends decided to stage 'The Tinder Box' in 1952 and, decades later, the company is now gearing up for one of its most ambitious productions to date, the modern phenomenon of 'High School Musical 2', early next year.
It all happens in the historic three-storeyed Malthouse building which includes a costume hire business, performance space and a green room where children clamour for the actors' autographs after each show. Other rooms are jam-packed with hand-made props and sets, each of which tells a story of performances past.
For Spectrum Katy Gosset delves into the Malthouse's vibrant history and meets the players who are drawn back, year after year, by the camaraderie and a shared commitment to quality children's theatre.