Trash Palace
Trash Palace offers an Aladdin's cave of recyclable treasures. Audio
'Flash Trash' is the sign outside the shop at Porirua's Trash Palace near Wellington. Inside is an Aladdin's cave of recyclable treasures - furniture, whiteware, electrical items, books, toys and clothes. Adjoining the shop is half a football field crammed with larger items - there's even a small boat.
Mana Community Enterprises runs the non-profit business which provides work and training for several from the mental health arena. Even on a rainy Saturday a festival atmosphere pervades as customers search the nooks and crannies and bargain at the counters for a mutually agreeable price.
One regular tells Spectrum's Jack Perkins that he's furnished his house from Trash Palace.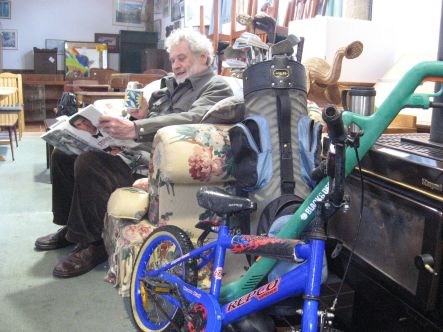 Photos 500pages