Chris Rainier is a National Geographic Society Fellow who has spent his career documenting endangered cultures and working as a photojournalist covering conflict, war and famine in such locations as Somalia, Sudan, Cambodia, Bosnia and China.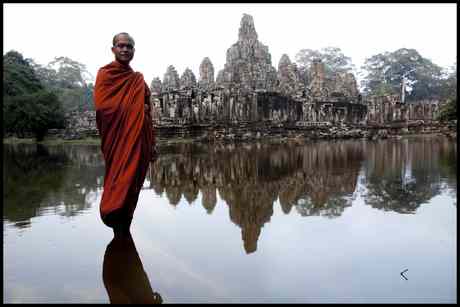 Photo: Cambodian monk by Chris Rainier.
Chris Rainier co-founded and is the present co-director of the Enduring Voices Language Preservation Project, and is director of the Last Mile Technology Project which brings solar power, internet, media training and technology to under-represented cultures.
He is lead judge for the Nikon Photo Contest at the 2014 Auckland Festival of Photography, will present at the Festival's Talking Culture Cultural Memory Symposium (31 May), give two solo talks (30 May and 2 June), and participate in the Festival's portfolio reviews (2 June 2014).
Listen to Kim Hill's interview with Chris Rainer