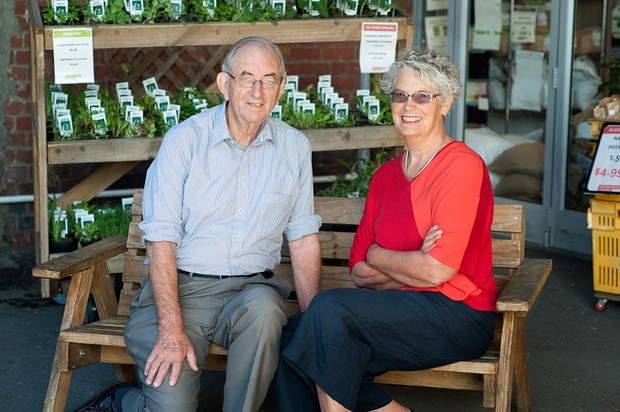 "When I discovered that an oil company was in charge of the food chain I thought: 'That can't be right'"
Jim Kebbell is a former Catholic priest who set up a co-operative housing project and market garden business with his wife Marion Wood, before starting Commonsense Organics, which pioneered the retailing of organic food in New Zealand. They now have five stores in the Wellington region, and open their first store in Auckland on 1 April 2015.
Kebbell's journey has taken in growing up on a farm, boarding school, being ordained in Rome, studying at Cambridge University in the UK, protesting against the Vietnam war - against the will of the church hierarchy, a friendship with the poet James K. Baxter, leaving the priesthood, and his relationship with Marion Wood which lead to the family business they still run together.
Jim Kebbell talks to Kim Hill about his life's work.