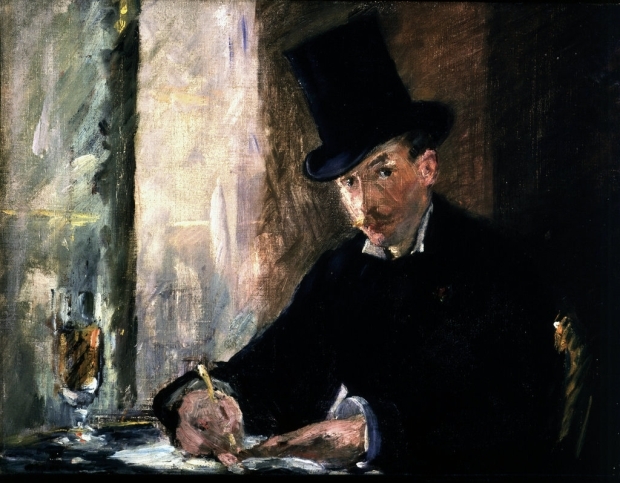 Édouard Manet's Chez Tortoni - one of the 13 stolen art works.
Arthur Tompkins discusses the 1990 theft of 13 priceless works from the Isabella Stewart Gardner Museum in Boston, Massachusetts.
Explore the Gardner's Stolen Art - take a new virtual tour through the Google Art Project.
The FBI's video about the stolen art
Learn more about the theft and reward on the FBI's website.
Arthur Tompkins is a District Court Judge, and member of Interpol's DNA Monitoring Expert Group. He has a special interest in crimes involving artistic masterpieces.