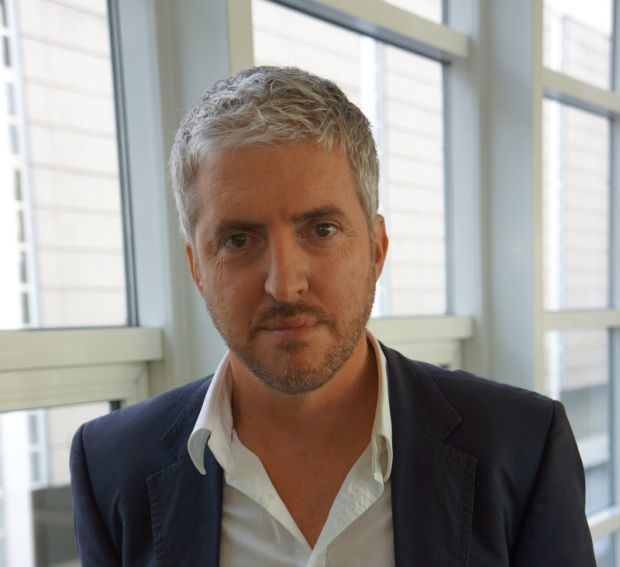 Anthony McCarten CC BY NZatFrankfurt.
New Zealand author, film director and screenwriter Anthony McCarten (Ladies Night,Via Satellite, Show of Hands) has written the screenplay for The Theory of Everything, based on the updated 2008 memoir by Jane Hawking, wife of physicist Stephen Hawking Travelling to Infinity – My Life with Stephen.
"I read her book (Music to Move the Stars: A Life with Stephen  - 1999) in 2004, and - I've never done this before, I hasten to say - but I thought I need to become a stalker, I need to go and find this woman and beg her to give me the rights to this story… so I jumped on a train and presented myself at her door, basically as a stranger…. On the way down on the train on a piece of paper I scrawled a little diagram of a triple helix…. it's three movies in one… it's three intertwining threads.
Kim Hill talks to McCarten about the making of the film.
Anthony McCarten is also a producer for the film, which has five Academy Award nominations, for Best Picture, Best Adapted Screenplay, Best Actor (Eddie Redmayne), Best Actress (Felicity Jones) and Best Original Score (Jóhann Jóhannsson). It opens nationwide in New Zealand on 5 February 2015.
Kim Hill last spoke to  Anthony McCarten about his novel Absent Heroes in 2012, when Absent Heroes was also reviewed by Graham Beattie.