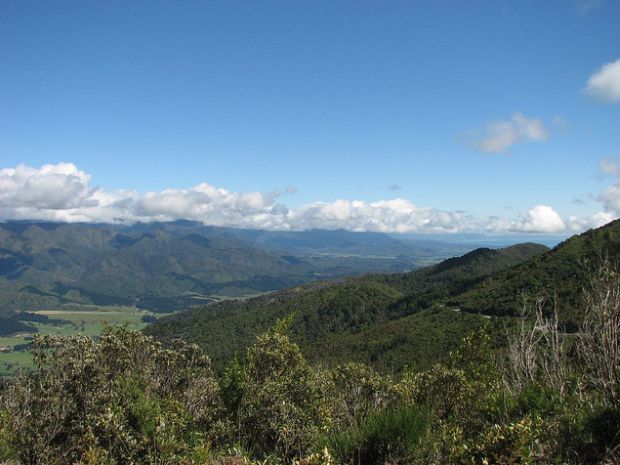 Takaka Hill. Photo by ngsani CC2.0
Robin "Robby" Robilliard and her husband Garry have owned the Rocklands farm near Takaka since the late 1950s.
Anyone who lives behind that massive Takaka hill, especially if they've got no money for so long... you have to dig very deep into yourself and find resources to cope…

When the rats ate my trousseau linen I announced – declared - loudly that I'd have a breakdown but we couldn't afford it. And that became a family joke, but it was quite serious at the time.
A former journalist, travel writer and keen walker, Robilliard has written the memoir, Hard Country: A Golden Bay Life (Random House NZ).
Robby Robilliard talks to Kim Hill about her life.