Saturday Morning for Saturday 13 September 2014
8:15 Margaret Lock
Margaret Lock is the Marjorie Bronfman Professor Emerita in Social Studies in Medicine, and is affiliated with the Department of Social Studies of Medicine and the Department of Anthropology at McGill University in Montreal, Canada. Her latest book is The Alzheimer Conundrum: Entanglements of Dementia and Aging (Princeton University Press, ISBN: 9780691149783).
8:45 Robin Scholes
New Zealand producer Robin Scholes is best known for her 1994 film, Once Were Warriors. Her latest project, The Patriach, based on Witi Ihimaera's novel Bulibasha, will reunite her with Warriors director Lee Tamahori and star Temuera Morrison. It is the first feature film to seek equity crowdfunding in New Zealand, and is halfway to reaching its target for the last 5.3% of the film's budget.
9:05 Paul Roberts
American journalist Paul Roberts is the author of the 2004 book The End of Oil and the 2008 book The End of Food. His new book is The Impulse Society: America in the Age of Instant Gratification (Bloomsbury, ISBN: 9781608198146), from which he adapted the essay Instant Gratification for The American Scholar magazine.
9:45 Peter Wilson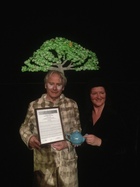 Peter Wilson was the founding artistic director of the Capital E National Theatre for Children, and since 2010 has been founder and director of Little Dog Barking Theatre Company, which creates original theatre productions for early childhood and lower primary school audiences. Their production of Duck, Death and the Tulip, adapted from the book by German illustrator Wolf Erlbruch, won one of only two awards for Outstanding Theatre at the Edinburgh Festival Fringe 2014.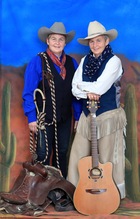 10:05 Playing Favourites with the Topp Twins
Jools and Lynda Topp have pursued a successful recording, performing and screen career for over thirty years. They go on tour across New Zealand in October and November with The Grand Ole Topp'ry show, recasting Nashville's Grand Ole Opry music and comedy experience in a New Zealand context, and channelling stars from the US Country Music Hall of Fame with guests Tami Neilson, Cam Luxton, guitarist Phil Doublet, and all-girl band The Johnnys.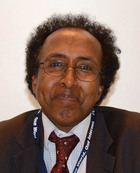 11:05 Mohamed Ibrahim
Mohamed Ibrahim is Minister of Communications and Post in the third Transitional Somali Government, struggling to assert control over the lawless factions in the recovering state, and re-establish the institutions of civil society.
11:45 Energy with David Haywood
David Haywood has a Ph.D. in engineering and lives in Dunsandel. He writes the Southerly blog for Public Address, and is the author of the collection of humorous essays My First Stabbing, the children's book The Hidden Talent of Albert Otter, and The New Zealand Reserve Bank Annual 2010 (all publicaddressbooks.com). He will discuss solar energy.
Music played during the programme
Details of tracks and artists will be listed on the Playlist section of this page shortly following broadcast.
This Saturday's team
Producer: Mark Cubey
Wellington engineer: Brad Warrington
Christchurch engineer: Andrew Collins
Research by Infofind
Music played in this show
Playlist
Beck: Heart is a Drum
From the 2014 album: Morning Phase
(Capitol)
Played at around 9:40
Topp Twins: Tomboy
A new song from the forthcoming album: The Best of the Topp Twins.
Live performance in the Auckland studio of Radio New Zealand
Played at around 10:07
Cam Luxton: Laid Back Man
From the 2014 album: Laid Back Man
(Cam Luxton)
Played at around 10:20
Tami Neilson: Texas
From the 2014 album: Dynamite
(Neilson)
Played at around 10:30
Phil Doublet: The Day the Spire Fell
From the 2013 album: Stone & Wood
(Phil Doublet)
Played at around 10:45
Sara Storer: Apple Seeds (with Greg Storer)
From the 2013 album: Lovegrass
(ABC Music)
Played at around 10:55
Anna Calvi and David Byrne: I'm The Man, That Will Find You
From the 2014 EP: Strange Weather
(Domino)
Played at around 11:35