Saturday Morning for Saturday 10 May 2014
8:15 Ann Marie Gardner
Ann Marie Gardner is the CEO and editor-in-chief of Modern Farmer, which has just beaten Vanity Fair, GQ and New York to win a National Magazine Award in the United States.
8:35 Megan Miller
Megan Miller is the founder of Bitty, a company that makes foods using cricket flour, one of the most sustainable forms of protein on the planet.
9:05 Rebecca Gowers
Rebecca Gowers is a British author and journalist. She has revised and updated a new edition of Plain Words (Penguin, ISBN: 978-0-14197-553-5), the guide to English usage by her great-grandfather Ernest Gowers, originally published in 1948. (The new edition of Plain Words will be published in New Zealand on 28 May.)
9:45 Art Crime with Arthur Tompkins
Arthur Tompkins is a District Court Judge, and member of Interpol's DNA Monitoring Expert Group. He has a special interest in crimes involving artistic masterpieces, and will discuss the ancient sculpture The Four Horses of San Marco.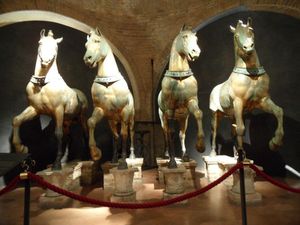 10:05 Playing Favourites with Matthew Buchanan and Karl von Randow
Matthew Buchanan and Karl von Randow are the co-founders of multimedia studio Cactuslab. In 2011 they created Letterboxd, a social network for sharing users' taste in film, and have just redesigned the website for the New Zealand International Film Festivals.
11:05 James McCarthy
British composer James McCarthy studied at Royal Holloway, University of London, and has had work commissioned by numerous ensembles that include Crouch End Festival Chorus, Scottish Opera and Canty. He is visiting Wellington for Dreams Lie Deeper, an Orpheus Choir of Wellington concert (10 May) featuring three New Zealand premieres of choral music in honour of miners worldwide: McCarthy's 17 Days, inspired by the dramatic rescue of Chilean miners in 2010, If Blood Be the Price by Ross Harris, and a new work by Dave Dobbyn. The concert will be broadcast in Music Alive on Radio New Zealand Concert from 8.00pm.
11:45 Sekhar Bandyopadhyay
Professor Sekhar Bandyopadhyay is the Director of the New Zealand India Research Institute and teaches Asian History at Victoria University of Wellington and is interested in the history of nationalism and caste in colonial and postcolonial India. He will discuss the five-week election process coming to a close in India, the biggest democratic election in the world.
Music played during the programme
Details of tracks and artists will be listed on the Playlist section of this page shortly following broadcast.
This Saturday's team
Producer: Mark Cubey
Associate producer: Zoe George
Wellington engineer: Carol Jones
Auckland engineer: Jeremy Ansell
Research by Anne Buchanan, Infofind
Music played in this show
The Cure: Boys Don't Cry
The 1979 single
(Fiction)
Played at around 10:20
Composer: Smith, Tolhurst, Dempsey
Duration: 2:37
Kavinsky, featuring Lovefoxxx: Nightcall
From the 2010 original motion picture soundtrack: Drive
(Invada)
Played at around 10:32
Composer: Guy Manuel Homem Christo, Vincent Pierre Claude Belorgey
Duration: 4:20
Kenny Loggins: Danger Zone
From the 1986 original motion picture soundtrack: Top Gun
(Columbia)
Played at around 10:45
Composer: Giorgio Moroder, Tom Whitlock
Duration: 3:36
Bobby Womack: Across 110th Street
From the 1972 original motion picture soundtrack Across 110th Street
(Charly)
Played at around 10:55
Composer: B. Womack, J.J. Johnson
Duration: 3:47
Crouch End Festival Chorus: A Quoi Bon Dire
From 17 Days
Played at around 11.05
Composer: James McCarthy
Duration: 4.04
Crouch End Festival Chorus: Oh! Death will find me
From 17 Days
Played at around: 11.28
Composer: James McCarthy
Duration: 4.16
Crouch End Festival Chorus: Finale
From 17 Days
Played at around: 1135
Composer: James McCarthy
Duration: 7.41