Saturday Morning for Saturday 1 March 2014
8:15 Nicolai Petro
Nicolai Petro is professor of politics at the University of Rhode Island, and is currently a Fulbright research scholar in Ukraine.
8:30 Sandor Katz
Sandor Katz has spent the past decade espousing the virtues of fermentation through workshops, lectures, and three books: Wild Fermentation: The Flavor, Nutrition, and Craft of Live-Culture Foods (2003), The Revolution Will Not Be Microwaved: Inside America's Underground Food Movements (2006), and The Art of Fermentation: An In-Depth Exploration of Essential Concepts and Processes from Around the World (2012, Chelsea Green, ISBN: 978-1-60358-286-5). He is a guest at Writers Week at the NZ Festival, with an evening demonstration at Nikau Café (7 March) and an hour-long talk (8 March).
9:05 Gina Grimshaw
Dr Gina Grimshaw is Senior Lecturer at the School of Psychology, Victoria University of Wellington. Her research programme looks at the cognitive and neuropsychological mechanisms that allow us to perceive, interpret and act on emotional or ambiguous information.
9:40 Donald Shaw
Donald Shaw is the co-founder of contemporary Scottish folk group Capercaillie, and the artistic director of the Celtic Connections festival in Glasgow. He is visiting New Zealand as a guest of the British Council to explore musical reciprocal relationships with Scotland. 
10:05 Playing Favourites with Hugh Macdonald
Hugh Macdonald has been directing, producing, writing and editing films for more than 50 years and has approaching as many international film awards. He directed the National Film Unit's acclaimed film for Expo 70, This is New Zealand. The restored print with remastered digital sound was shown at the 2007 New Zealand Film Festivals, and has now been released for the first time on DVD with two other Macdonald documentaries: This is Expo, and the "making-of" documentary That Was New Zealand.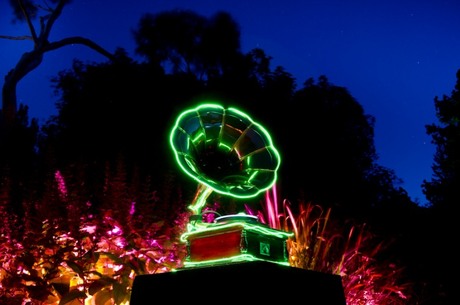 11:05 Kirsten Reynolds
The work of English artist Kirsten Reynolds encompasses drawing, painting, sculpture, collage and print-making as well as the creation of works using sound, light, electronics and found objects. With Mark Anderson, Anne Bean, Jony Easterby and Ulf Mark Pedersen, she is a creator of Power Plant, an array of light and sound installations on show at Wellington's Botanic Gardens as part of the NZ Festival (to 16 March).
11:45 Tony Morrison
Tony Morrison runs SportZone, which instigates, coordinates and facilitates footballing activities, and is tournament director for Culture Kicks. Now in its eighth year, the 5-a-side round-robin football tournament is the largest of its kind in the country; more than 50 teams representing cultural groups from around the globe will compete in an all-day event on 15 March in Wellington.
Music played during the programme
Details of tracks and artists will be listed on the Playlist section of this page shortly following broadcast.
This Saturday's team
Producer: Mark Cubey
Wellington engineer: Shaun Wilson
Research by Anne Buchanan, Infofind
Music played in this show
Playlist
Pharrell Williams: Happy
The 2013 single from the soundtrack to Despicable Me 2
(Back Lot Music)
Played at around 9:05
Playing Favourites with Hugh Macdonald
J Hawkesworth: Bahamas Scene
From the film soundtrack to This is Expo
(De Wolfe)
Played at around 10:05
Martin Simpson: Living in the Country
From the 1998 tribute album: 'Where Have All The Flowers Gone: The Songs Of Pete Seeger
(Appleseed)
Played at around 10:20
Val Murphy: Paihia
From the 1965 album: My Way of Singing
(His Master's Voice)
Played at around 10:30
Dave Jordan with the Hamilton County Bluegrass Band: The Sunset is Red This Evening
From the 1968 album: Seasons
(Kiwi Records)
Played at around 10:45
Dudley Moore Ensemble: Sooz Blues
From the 2005 album: Dudley
(Martine Avenue)
Played at around 10:55
The Hallė Orchestra, conducted by Sir John Barbirolli: Intermezzo, from Karelia Suite
From the 1966 album: Sibelius: Finlandia
(EMI)
Played at around 10:58
Capercaillie: At the Heart of It All
From the 2013 album: At the Heart of It All
(Vertical)
Played at around 11:35
The London Dirthole Company and Friends: Rock'n'Roll King Kong
From the 2013 album: The Sounding Alley Tapes
(Phono Erotic)
Played at around 11: 40
Boy George: Live Your Life
From the 2013 album: This Is What I Do
(Very Me Records)
Played at around 11:45