Saturday Morning for Saturday 22 June 2013
8:15 David Sedaris
David Sedaris is an American humorist, essayist and playwright. His new collection is Let's Explore Diabetes with Owls (Abacus, ISBN: 978-90-349-12163-5).
8:45 Klaus Thymann
Award-winning photographer and film director Klaus Thymann works on projects that combine science, mapping and visual art, and has had his work exhibited in galleries around the world and in many publications. He is the artistic director for Project Pressure, a not-for-profit organisation documenting the world's glaciers to create an open source archive and atlas.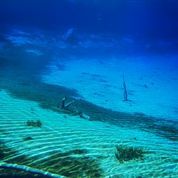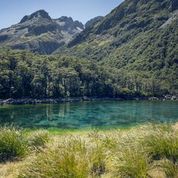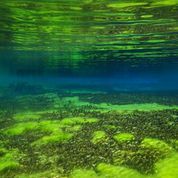 The Blue Lake / Rangimarie Whenua, photographs by Klaus Thyman
9:05 Miko Peled
Peace activist Miko Peled grew up as the son of an Israeli general then became supportive of the Palestinian cause. He tells his story in The General's Son (Just World Books, ISBN: 978-1-935982-15-9), and will visit Auckland as a keynote speaker at the National Conference on Palestine 2013 in the Town Hall Concert Chamber (23 June).
9:45 Brett Holland
Brett Holland has founded startup companies, invested in them, worked at Excelerate Labs (the third largest business accelerator in the world) and recently relocated from Chicago to Wellington. At the ten-year anniversary of Creative HQ on 21 June, he shared the story of 1871, the entrepreneurial centre and focal point for Chicago, for which he is an advisor and investor.
10:05 Playing Favourites with Julie Thomas
Julie Thomas has worked in media in New Zealand and the UK for over 20 years, and wrote her novel, The Keeper of Secrets (William Morrow, ISBN: 978-0-06-224030-9), over seven years while writing and producing television and film projects. She self-published it as an e-book, selling over 40,000 copies and receiving over 60 five-star reviews, which led to a publishing deal with HarperCollins in the United States.
11:05 Alison Maclean
Canadian-born filmmaker Alison Maclean immigrated to New Zealand as a teenager and made the short films Talkback and Kitchen Sink in the late 1980s and the feature films Crush and Jesus' Son in the 1990s, and has directed episodes of the television series Sex in the City, Carnivale, Homicide, and The Tudors. She selected the finalists for the annual Best Short Film competition at the New Zealand International Film Festival.
11:45 Brian Patrick
Brian Patrick is a lepidopterist based in the South Island. He has co-authored several books including Wild Dunedin, Wild Central, Wild Fiordland, Butterflies and Moths of New Zealand, and Butterflies of the South Pacific, and worked at the Department of Conservation, Otago Museum and as director of the Alexandra Museum.
Music played during the programme
Details of tracks and artists will be listed on the Playlist section of this page shortly following broadcast.
Studio operators
Wellington engineer: Lianne Smith
Auckland engineer: Ian Gordon
Hamilton engineer: Andrew McRae
Music played in this show
Playlist
Playing Favourites with Julie Thomas
Gordon MacRae and Jo Stafford: Whispering Hope
The 1949 recording from the compilation album: Jo Stafford – Collectors Series
(Capitol)
Played at around 10:15
ABBA: Does Your Mother Know?
The 1979 single from the album: Voulez-Vouz
(Polar)
Played at around 10:30
Michael Ball: Empty Chairs at Empty Tables
From the 1985 album: Les Miserables: Original London Cast
(First Night)
Played at around 10:40
Placido Domingo with the London Symphony Orchestra, conducted by Claudio Abbado: La fleur que tu m'avais jetée, from Carmen by Bizet
From the 1978 album: Granada - The Greatest Hits of Placido Domingo
(Deutsche Grammophon)
Played at around 10:55