Saturday Morning for Saturday 1 June 2013
8:15 Allan Savory
Zimbabwean environmentalist Allan Savory is the president and co-founder of the Savory Institute, which promotes large-scale restoration of the world's grasslands through holistic management. He is a former research biologist, farmer, game ranger, soldier, politician and exile.
8:45 Andrew Quilty
New York-based photographer Andrew Quilty worked for the Australian Financial Review and AFR Magazine before joining Australia's leading photographic collective, Oculi, winning a World Press Photo Award and The Young Australian Photojournalist Award. His freelance career includes commissions from TIME, GEO and The New York Times, covering the Queensland floods, the Black Saturday bush fires, Cyclone Yasi, and Hurricane Sandy among other subjects. Andrew is visiting New Zealand for the 2013 Auckland Festival of Photography (30 May to 21 June), and will talk about photographing natural disasters at the Festival's Talking Culture Symposium on 1 June.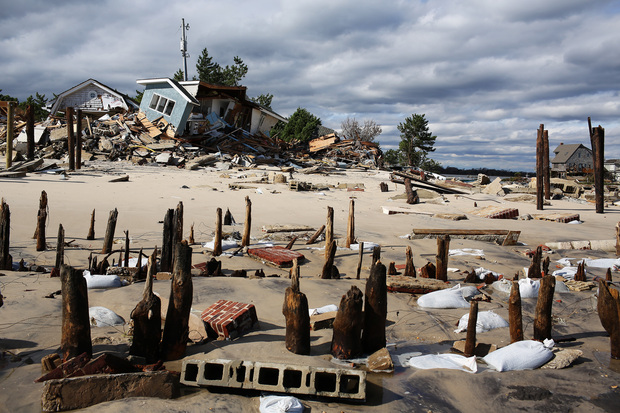 Mantoloking, New Jersey, 31 October 2012. Photograph by Andrew Quility

The view towards Melbourne from a ridge near Kingslake, 2009. Photograph by Andrew Quility
9:05 Howard Brenton
Howard Brenton is an English playwright and screenwriter (Spooks), whose plays includes Ladder of Fools (1965), Pravda (1985), Paul (2005), 55 Days (2012), and The Arrest of Ai Weiwei (2012). Shakespeare's Globe commissioned his 2010 play, Anne Boleyn; a new Auckland Theatre Company production directed by Colin McColl will open on 13 June at The Q Theatre (to 7 July).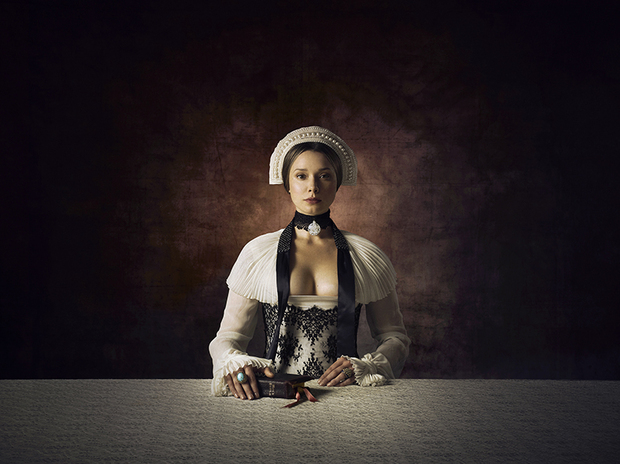 10:05 Playing Favourites with Richard Hulse
Richard Hulse has worked at Radio New Zealand since 1981, when he started as a trainee radio studio operator. He worked his way up to become a music recording specialist, and then changed career direction in 2005 to become the organisation's webmaster. His team has just relaunched the radionz.co.nz website.
11:05 Derek Handley
New Zealand entrepreneur Derek Handley co-founded a number of companies including The Hyperfactory, Booktrack and Snakk Media, and chairs the New Zealand arts kickstarter Boosted. He tells his story in the new how-to book, Heart to Start (Random House, ISBN: 978-1-77553-270-5), and returns to New Zealand next week for speaking engagements and meetings.
11:45 Barbara Else
Barbara Else is the author of six adult novels, is a Member of the New Zealand Order of Merit for services to literature, and has worked as a university tutor, editor and freelance writer. The second book in her Tales of Fontania series, The Queen and the Nobody Boy (Gecko Press, ISBN: 9781877579233), is a Storylines Notable Book 2013, and a finalist in the Junior Fiction sections of the 2013 New Zealand Post Children's Book Awards, and the 2013 LIANZA Esther Glen Medal. Barbara won the Esther Glen Medal last year for her first Fontania book, The Travelling Restaurant (Gecko Press, ISBN: 978-1-87746-777-6).
Music played during the programme
Details of tracks and artists will be listed on the Playlist section of this page shortly following broadcast.
Studio operators
Wellington engineer: Lianne Smith
Auckland engineer: Ian Gordon
Music played in this show
Playlist
Laura Marling: Where Can I Go?
From the 2013 album: Once I Was An Eagle
(Virgin)
Played at around 9:10
Chet Faker: No Diggity
From the 2013 album: Thinking in Textures
(Opulent)
Played at around 9:55
Playing Favourites with Richard Hulse
Monty Python's Flying Circus: Argument
From the 1972 album: Monty Python's Previous Record
(Charisma)
Played at around 10:05
The Beatles: Eleanor Rigby
From the 1966 album: Revolver
(Parlophone)
Played at around 10:25
Alan Parsons Project: The Cask of Amontillado (1987 Remix)
From the 2007 reissue of the 1975 album: Tales of Mystery and Imagination
(Mercury)
Played at around 10:45
Neworldson: Salvation Station
From the 2008 album: Salvation Station
(Inpop Records)
Played at around 10:55