Saturday Morning for Saturday 2 February 2013
Guest details for Saturday Morning 2 February 2013
8:15 Tim Berners-Lee
Sir Tim Berners-Lee invented the World Wide Web in 1989. He is a Professor at the Massachusetts Institute of Technology and the University of Southampton, director of the World Wide Web Consortium, and founder of the World Wide Web Foundation. He has promoted open government data globally and is a member of the UK's Transparency Board. Sir Tim visited Wellington as a guest of InternetNZ to deliver a public lecture exploring the benefits of an open Internet.
8:35 Richard Adams
New Zealand journalist Richard Adams blogs on US politics and culture from the Guardian's Washington DC bureau.
9:05 Jocelyn Bell Burnell
British astrophysicist Dame Jocelyn Bell Burnell discovered pulsars. She visited Auckland to present a public lecture, We Are All Made of Star Dust, at AUT University and talk at the New Zealand and the Beginnings of Radio Astronomy conference which commemorated two major radio astronomy observations that were made in 1948 at Piha and Leigh. While in Auckland she visited AUT's radio telescope near Walkworth.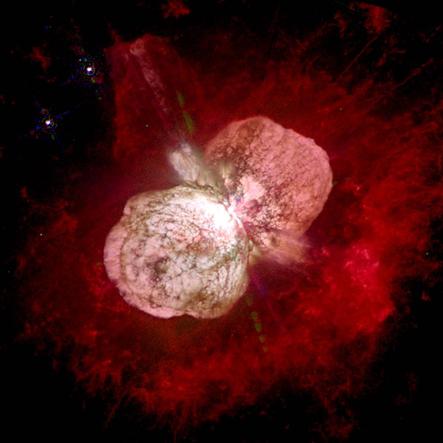 A supernova
9:45 John Pratt
John Pratt is a professor at Victoria University's Institute of Criminology. He was Royal Society of New Zealand James Cook Research Fellow July 2009 to June 2012 and he was also a Fellow at the Straus Institute for Advanced Studies of Law and Justice, New York University 2010-11. For the last six years, the last three of them with Anna Eriksson, he has been working on his recently published book, Contrasts in Punishment: An Explanation of Anglophone Excess and Nordic Exceptionalism (Routledge, ISBN: 9780415524735).
10:05 Playing Favourites with Steve McKinlay
Steve McKinlay is a Senior Lecturer in Computing as well as his school's Research Coordinator at Wellington Institute of Technology. He holds a degree in Information Technology from Griffith University, Australia, and after working in database and software development for several years he studied Philosophy at Victoria University, Wellington, finishing with a Masters degree in 2004. He is a few weeks away from completing a PhD in Philosophy of Information with Charles Sturt University, Australia, and currently holds a position on the executive board of the International Association of Computing and Philosophy.
11:05 Ingrid Horrocks
Dr Ingrid Horrocks is a poet, travel writer, and Senior Lecturer in English at Massey University, Wellington. Her new book is an edition of an early work of travel writing, Letters Written During a Short Residence in Sweden, Norway and Denmark (Broadview Press ISBN: 978-1-55111-808-6), by 18th century feminist Mary Wollstonecraft.
11:45 Children's Books with Kate De Goldi
New Zealand writer Kate De Goldi is the author of a number of books, including the multi-award winning novel, The 10pm Question and last year's The ACB of Honora Lee. She will discuss four books:
Sammy and the Great Skyscraper Sandwich by Lorraine Francis and Pieter Gaudesaboos (Book Island, ISBN: 978-0-9876696-0-5);
Bernie Loves Flora by Annemie Berebrouckx (Book Island, ISBN: 978-0-9876696-1-2);
The Selfish Giant by Oscar Wilde, illustrated by Ritva Voutila (Allen & Unwin, ISBN: 978-1-74237-650-9); and
The Little Mermaid by Hans Christian Andersen, pictures by Lisbeth Zwerger, translated by Anthea Bell (Michael Neugebauer Publishing, ISBN: 978-988-19152-3-8).
Studio operators
Wellington engineer: Carol Jones
Music played in this show
Playlist
Paul Kelly: Someone New
From the 2012 album: Spring and Fall
(Gawd Aggie/Universal)
Played at around 11:40
Playing Favourites with Steve McKinlay
The Jam: Wasteland
From the 1979 album: Setting Sons
(Polydor)
Played at around 10:15
Hole: Malibu
From the 1998 album: Celebrity Skin
(Geffen)
Played at around 10:25
Elliott Smith: Georgia Georgia
From the 2007 album: New Moon
(Kill Rock Stars)
Played at around 10:40
The Pale Fountains: Jean's Not Happening
From the 1985 album: ...From Across the Kitchen Table
(Virgin)
Played at around 10:50
Lana Del Rey: National Anthem
From the 2012 album: Born to Die
(Interscope)
Played at around 10:55