Saturday Morning for Saturday 12 May 2012
Guest details for Saturday Morning 12 May 2012
8:15 Catherine Fieschi
Dr Catherine Fieschi is the Director of Counterpoint, a British research and advisory group that focuses on the cultural and social dynamics of risk. She is a contributing editor for Prospect Magazine, and writes extensively on extremism, populism, citizenship and identity politics.
8:30 Oliver Jeffers
Painter, author and illustrator Oliver Jeffers grew up in Belfast and studied visual communications at the University of Ulster, and is a co-founder of the art collective OAR. He now lives in New York, where he writes and illustrates award-winning picture books for all ages, including How To Catch A Star (2004, HarperCollins, ISBN 978-0007324613), Lost and Found (2005, HarperCollins, ISBN 978-0007304349), The Way Back Home (2007, HarperCollins, ISBN 078-0007323272), The Incredible Book Eating Boy: Pop-up Book (2009, HarperCollins, ISBN 978-0007320912), and The Heart and the Bottle (2010, HarperCollins, ISBN 978-0007429004). Oliver is a guest at the 2012 Auckland Writers and Readers Festival, with a one-hour session at 11.30am on 12 May.
9:05 Jeffrey Eugenides
American novelist and short story writer Jeffrey Eugenides is Professor of Creative Writing at Princeton University. He is best known for his 1993 novel The Virgin Suicides (Bloomsbury, ISBN 978-1-4088-2570-9), and for 2002's Middlesex (Bloomsbury, ISBN: 978-1-4088-2569-3), which won him a Pulitzer Prize. His new novel is The Marriage Plot (Fourth Estate, ISBN 978-0-00-744128-0), and he is a guest at the 2012 Auckland Writers and Readers Festival, speaking with Emily Perkins and Jolisa Gracewood on The Future of the Novel (11.30am, 12 May) and in an hour's conversation with Kate De Goldi (10am, 13 May).
9:45 Simon Manchester
Wellington collector and ceramics historian Simon Manchester has loaned works from his collection of the work of arguably New Zealand's most significant potter for the exhibition Len Castle: A Tribute, at The Dowse in Lower Hutt (12 May to 19 August).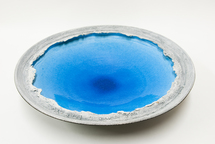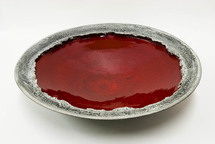 Len Castle:
Bowl Alkaline Spring, 2000, earthenware and glazes;
Bowl with Lava Red Glaze, 2000, stoneware with lava red glaze.
(Collection of The Dowse Art Museum)
    
10:05 Playing Favourites with Thomas Wartenberg
Thomas E. Wartenberg is Professor of Philosophy at Mount Holyoke College, Massachusetts, and the author of Big Ideas for Little Kids (Rowman and Littlefield Education, ISBN 978-1-60709-334-3). As a visiting Fulbright US Senior Scholar he has been working with Island Bay School in Wellington and Philosophy for Children NZ  to implement his award-winning Teaching Children Philosophy programme, while teaching a course on philosophy and popular culture at Victoria University of Wellington.
11:05 André Cointreau: Cordon Bleu
André J. Cointreau is the president and CEO of l'Ecole de Cuisine et de Pâtisserie Le Cordon Bleu, better known as Le Cordon Bleu, which will open a New Zealand school later this year.
11:45 Gardening with Kath Irvine
Kath Irvine has spent years teaching permaculture and gardening to schools and community groups. Her Edible Backyard workshops, run from her garden in Ohau, teach how to grow food and create edible backyards. She will talk about garden design for fruit trees, and the importance of rootstock.
Music played during the programme
Jack White: Blunderbuss
From the 2012 album: Blunderbuss
(Columbia)
Played at around 11:40
Playing Favourites with Tom Wartenberg
The Lovin' Spoonful: Daydream
The 1966 single from the album: Daydream
(Kama Sutra)
Played at around 10:15
Seán Tyrrell: Wild Mountain Thyme
From the 2004 album: The Best of Seán Tyrrell
(ARC)
Played at around 10:25
Borodin Quartet and Misha Milman: Adagio, from Franz Schubert String Quintet in C Major
From the 1995 album: Schubert String Quintet
(Teldec)
Played at around 10:45
Grateful Dead: Uncle John's Band
From the 1970 album: Workingman's Dead
(Warner)
Played at around 10:55
Studio operators
Wellington engineer: Lianne Smith
Auckland engineer: Jeremy Ansell