Saturday Morning for Saturday 12 December 2009
Guest details for Saturday Morning, 12 December 2009
8:15 Anne Heller
Anne C. Heller is a magazine editor, journalist and author based in New York. Her latest book is Ayn Rand and the World She Made (Nan A. Talese, ISBN: 978-0385513999), a biography of the controversial Russian author and exponent of laissez-faire policies.
8:40 Daniel Kruger
Evolutionary psychologist Dr Daniel J. Kruger is Research Assistant Professor at the School of Public Health, University of Michigan. He recently published the paper: Evolved Foraging Psychology Underlies Sex Differences in Shopping Experiences and Behaviors.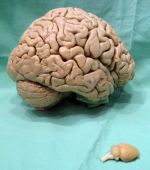 9:05 Richard Faull
Professor Richard Faull is Director of the Centre for Brain Research and Professor of Anatomy at the University of Auckland. He is Director of the Neurological Foundation of New Zealand Human Brain Bank, a facility that houses donated brains and brain tissue and is a critical facility for the Centre for Brain Research. (Image of human and rat brains courtesy of the Centre for Brain Research, with model tissue from the Neurological Foundation of New Zealand Human Brain Bank.)
9:45 Kate's Klassic
Kate Camp will discuss the 1939 hardboiled detective novel The Big Sleep by Raymond Chandler (Popular Penguins, ISBN: 9780141037592).
10:05 Martin Perna
Composer, multi-instrumentalist, and conceptual utopian artist Martin Perna founded the New York-based 20-plus member afrobeat/funk collective Antibalas Afrobeat Orchestra in 1998. He is also involved with the musical side project, Ocote Soul Sounds, and has collaborated with the groups TV on the Radio, Sharon Jones and the Dap Kings, and many others. Antibalas, under the direction of Bill T. Jones, have recreated the music of Nigerian afrobeat originator Fela Anikulapo Kuti for the show about his life, Fela!, currently the toast of Broadway. Antibalas Afrobeat Orchestra will perform at the 2010 New Zealand International Arts Festival on Tuesday 9 March at 8pm in the Pacific Blue Festival Club (Shed 6) on the Wellington waterfront.
10:45 Maths with Gaven Martin
Gaven Martin is Distinguished Professor in Pure Mathematics at Massey University and the founding director of the NZ Institute for Advanced Study, which aspires to be one of the world's leading centres for theoretical research and intellectual inquiry. Gaven will discuss infinity.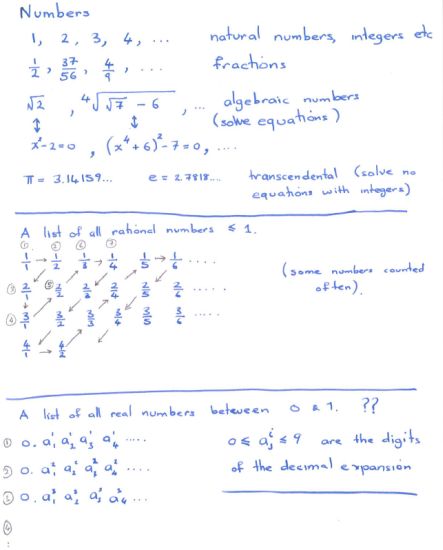 11:05 Valerie Browning
As a young nurse from rural New South Wales, Valerie Browning went to Ethiopia in the 1970s to help nurse famine victims, and later worked on medical aid and political advocacy for Eritrea. In 1989 she married an Afar nomad clan leader, and now lives as an Afar woman in Northern Ethiopia, one of the harshest places on earth. She recently visited Hamilton, home of New Zealand's only Afar community of nine refugees, to help the Afar NZ Friendship Society and Refugee Services Aotearoa NZ raise funds to start a project to help her work.
Recordings played on the programme

Extract from the 1946 film: The Big Sleep
Humphrey Bogart as Philip Marlowe, Lauren Bacall as Vivian Rutledge.
From the soundtrack collection: Classic Film Noir Themes and Scenes (Rhino Movie Music)
Antibalas featuring Mayra Vega: Che Che Cole Makossa
The 2004 track from the 2009 compilation album: Daptone Gold
(Daptone Records)
Played at around 10:45
Studio operators
Wellington engineer: Lianne Smith