Saturday Morning for Saturday 20 December 2008
Guests on Saturday Morning 20 December 2008
8:12 Niall Ferguson
Scottish historian and author Niall Ferguson MA, D.Phil., is the Laurence A. Tisch Professor of History at Harvard University and William Ziegler Professor at Harvard Business School. He is a resident faculty member of the Minda de Gunzburg Center for European Studies, a Senior Research Fellow of Jesus College, Oxford University, and a Senior Fellow of the Hoover Institution, Stanford University. He specialises in financial and economic history and the history of empire. His latest book, The Ascent of Money: a Financial History of the World (Allen Lane, ISBN: 978-1-84614-192-8), is also a Channel Four television series.
8:40 Anton van Helden
Anton van Helden is Te Papa's Marine Mammals collection manager, responsible for one of the largest cetacean collections in the world. That collection was used to create the exhibition Whales Tohora, which after attracting over 140,000 visitors at Te Papa, is now touring the United States (Washington DC's National Geographic Museum to January 18, 2009, and Exploration Place in Kansas from 28 February to 6 September 2009. Anton maintains the New Zealand Whales Stranding Database and identifies whales for the Department of Conservation. He also provided illustrations for Te Papa's current exhibition of the Colossal Squid. In his spare time, he is one of the top sleight of hand magicians in New Zealand, and performs with the Wellington Improvisation Troupe.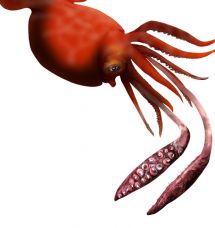 9:05 Michael Wolff
Vanity Fair writer Michael Wolff received unprecedented access to Rupert Murdoch for his biography The Man Who Owns the News: Inside the Secret World of Rupert Murdoch (Knopf, ISBN: 978-1-741166-681-6). He is the founder of Newser.com, at which a team of editors and writers cull the most important stories from hundreds of sources and reduce them to a headline, picture, and two paragraphs. It arose from his concern that no one had yet created a news service that was native to the online medium, yet respectful of the value that human editors can bring to news.
9:40 Sister Loyola Galvin
Sister Loyola Galvin, from the Home of Compassion in the Wellington suburb of Island Bay, set up a community garden that rents vegetable plots to apartment dwellers. She was named national NZ Gardener of the Year 2008 by NZ Gardener magazine.
10:05 Gaylene Preston and the Woolshed Sessions
In late 2007, eight Wellington musicians assembled in an old woolshed in the Takaka Valley to record some songs for a hand-numbered, limited edition CD and booklet featuring documentary photographs by Andy Morley-Hall. This self-released CD, The Woolshed Sessions, led to live performances, including this Saturday Morning show, which will feature Age Pryor (guitar, vocals), Andy Hummel (guitar, vocals), Jess Chambers (guitar, vocals), Justin Firefly Clarke (guitar, vocals, banjo), Al Fraser (taonga puoro, guitar, vocals), Lee Prebble (lap steel), Peter Hill (bass) and Brett Skinner (drums). Also present will be the owner of the woolshed, film maker Gaylene Preston (Perfect Strangers, War Stories Our Mothers Never Told Us, Bread and Roses), who is currently directing her new feature film, Home By Christmas. Next year, the Woolshed Sessions will perform a number of free concerts: during Summer City at the Wellington Botanic Gardens (from 7:00pm on 29 January 2009); at the Cuba Street Carnival in Wellington (21 February 2009); and at the Jackson Street Fiesta in Petone (7 March 2009).
11:05 Alice Waters
Alice Waters is founder and owner of Chez Panisse Restaurant and Cafe' in Berkeley, California, and the founder of the Chez Panisse Foundation. The neighbourhood bistro was opened in 1971, serving a single fixed-price menu which changes daily. Chez Panisse was named Best Restaurant in America by Gourmet magazine in 2001, and Cuisine et Vins de France listed Alice as one of the ten best chefs in the world in 1986. She has received numerous awards, including the Bon Appetit magazine's Lifetime Achievement Award (2000) and the James Beard Humanitarian Award (1997), and is the author and co-author of eight books, most recently The Art of Simple Food (Michael Joseph, ISBN: 978-0-7181-5438-7 ).
11:45 Children's Books with Kate De Goldi
Kate De Goldi continues her discussion on the influence of editor Ursula Nordstrom. This week, she will talk about two authors, Louise Fitzhugh (Harriet the Spy, The Long Secret) and Mary Rodgers (Freaky Friday, A Billion for Boris), who helped launch the young adult genre. She also discusses the new book Goodnight Bush by Erich Origen and Gan Golan (Little, Brown, ISBN: 978-0-316-04041-9), a parody of the Margaret Wise Brown classic Goodnight Moon (HarperCollins, ISBN: 0-06-443017-0).
Music played during the programme
Material featuring Nona Hendryx: It's a Holiday
From the 1982 compilation album: A Christmas Record
(Ze Records)
Played at around 9:35am
The Woolshed Sessions: Waterfall
From the 2008 album: The Woolshed Sessions
(www.myspace.com/woolshedsessions)
Played at around 10.10am
The Woolshed Sessions: String Me Along
Live in the Wellington studio of Radio New Zealand, 20 December 2008
Played at around 10:25am
The Woolshed Sessions: Easily Distracted
Live in the Wellington studio of Radio New Zealand, 20 December 2008
Played at around 10:40am
The Woolshed Sessions: Bound For One
Live in the Wellington studio of Radio New Zealand, 20 December 2008
Played at around 10:50am
Arlo Guthrie: Alice's Restaurant Massacree
From the 1967 album: Alice's Restaurant
(Warner Bros)
Played at around 11:10am
Alan Gregg: The Ballad of Wendi Deng
From the 2002 album: Marshmallow
(www.marshmallowmusic.com)
Played at around 11:40am
Studio operators
Wellington engineers: Lianne Smith, Matt Thomson and Shannon McKenna