Karyn Hay Presents: Queen's Birthday for Monday 3 June 2013

08:10 Sunder Katwala
Sunder Katwala (right), director of the think tank British Future, discusses the fall-out from the brutal killing of a soldier in the Woolwich district of London. The attack on May 22 and its aftermath – including protests from the far-right English Defence League – has reignited debate in Britain about the way the public and the media should respond to acts of extremism.
08:35 Tearepa Kahi
Tearepa Kahi wrote and directed the Kiwi film Mt Zion, which stars Stan Walker and Temuera Morrison and mixes a love of whanau, spud-picking, and Bob Marley. Ahead of the film's release on DVD, Tearepa reveals how his family and the town of Pukekohe responded to seeing the story of their lives told on screen.

Tearepa Kahi on set with Stan Walker.
09:05 Paul Nicklen
Canadian Paul Nicklen is one of the world's top wildlife photographers, traversing the world's polar regions on assignment for National Geographic. Paul's ability to to work under extreme weather conditions was learned in childhood – he grew up roaming the ice in a small Inuit community. Paul is visiting New Zealand in July, to speak at a National Geographic event in Auckland. View his TED Talk here.
Gallery: photograhs by Paul Nicklen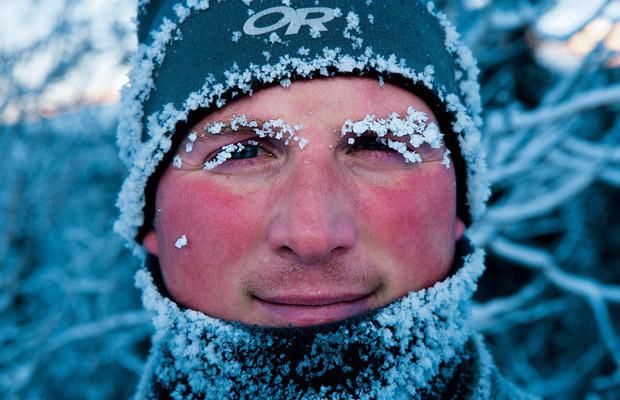 Paul Nicklen, by Lyn Hartley.
09:45 Queen's Birthday Honours - Clare Mouat
Clare Mouat has been awarded a Queen's Service Medal for services to mental health. She has been the secretary of Schizophrenia Fellowship Canterbury since 2000, and has contributed countless hours as a volunteer to help those affected and their families, as well as working to erase the stigma attached to mental health.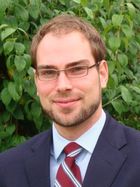 10:05 David Stuckler
Dr David Stuckler (left), political economist at Oxford University, discusses his dramatic new book, The Body Economic: Why Austerity Kills, released in New Zealand in July. Co-written with Dr Sanjay Basu, the book examines public health data from around the world to measure the results of austerity policies compared with stimulus packages – with some stark results.
10:45 Queen's Birthday Honours - John Campbell
John Campbell has been awarded a Queen's Service Medal for services to pipe bands and the community. He has been involved in the Mackenzie Highland Pipe Band for more than 50 years, 29 of those as pipe major. And over a lifetime spent in Fairlie - something of a bagpiping Mecca in New Zealand - he's served the community in lots of other ways too.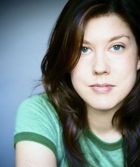 11:05 Maureen Johnson
Author Maureen Johnson (right) writes young adult fiction – among her works are novel The Key to the Golden Firebird, and the Shades of London series. She's calling for an end to gender-specific book covers, saying that the "chick lit" covers automatically given to books by female authors is limiting who ends up reading them. She explains why it matters, in a world where readers really do judge a book by its cover.
See images from Maureen's coverflip project.
11:35 Taiaroa Royal and Taane Mete
Two of New Zealand's most celebrated contemporary dancers and artistic directors of Okareka Dance Company, Taiaroa Royal and Taane Mete, tell some of the personal stories that make up their new production: K'Rd Strip - A Place to Stand. It traces the history of Karangahape Road - one of this country's most famous (and infamous) streets.

K'Rd Strip - A Place to Stand.
Music played in this show
Artist: Beirut
Song: East Harlem
Comp: Condon
Album: The Rip Tide
Label: Pompeii
Broadcast Time: 08:34
Artist: Juliet Turner
Song: Still haven't found what I'm looking for
Comp: U2, Bono
Album: Even Better Than the Real Thing Vol. 3
Label: RMG Chart Entertainment
Broadcast Time: 09:41
Artist: Cults
Song: Most Wanted
Comp: Follin, Oblivion
Album: Cults
Label: Sony
Broadcast Time: 10:06
Artist: The Velvet Underground
Song: I'm Set Free (Alternate Closet Mix)
Comp: Lou Reed
Album: The Velvet Underground
Label: Polydor
Broadcast Time: 10:40
Artist: T. Rex
Song: Ride a White Swan
Comp: Marc Bolan
Album: Marc Bolan & T. Rex: Born to Boogie, The Collection
Label: Spectrum
Broadcast Time: 10:44
Artist: Rhye
Song: Open
Comp: Rhye
Album: Woman
Label: Polydor
Broadcast Time: 11:32